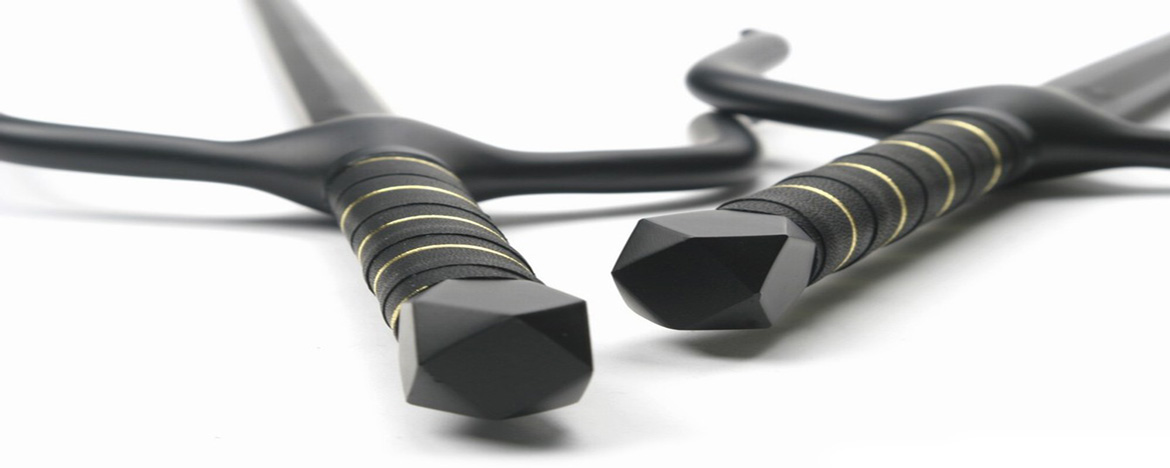 Martial Arts Sai is a dagger-shaped, two-pronged fork used to trap and disarm an opponent, and is often described as an unconventional weapon used for self-defense. Its origins are debated; however, various styles are found in India, China, Malaysia, and Indonesia, with some experts theorizing that the original style of sai was primarily used by the Okinawans, who carried the weapon in threes.
To determine the proper sai length, hold the handle in your hand with the blade extending along your forearm, pointing toward your elbow. The appropriate length allows the blade to extend one inch past your elbow.
There is a selection of plastic, rubber, and steel martial arts sais, sold in pairs. For beginners who are learning strike-and-counter techniques, the one-piece molded plastic version is ideal. Not only is it lightweight, it comes in lengths of 12.5 inches, 16 inches, and 20 inches, and is offered at an affordable price and a variety of red, black, or blue.
The flexible rubber sai is a popular choice for demonstrating weapon proficiency, and its rubber construction prevents injury. But if you are seeking to add a beautiful sai to your martial arts weapons collection, consider our eight-sided Octagon Chrome Sai, complete with a leather-wrapped handle.