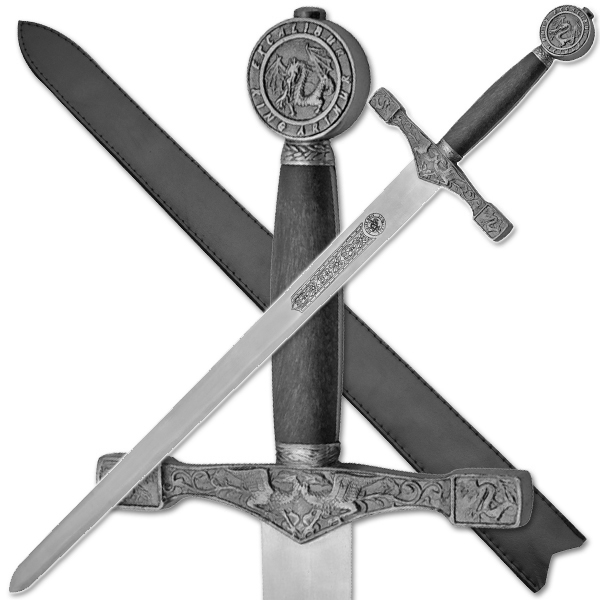 Excalibur medieval sword. Take on the sword of King Arthur and battle the ghosts of Camelot with this intense replica of the legendary item of the Middle Ages. The story of King Arthur and Excalibur is known worldwide and now you have the power to craft your own tale. This huge sword measures in at 40 inches and sports a stainless steel blade just sharp enough to chop the heads off of dragons. The sword has a guard and pommel that is engraved with illustrations of dragons and more. Wrap your hands around the leather handle grip and take on any knight that comes your way.
52 inch overall length - A monster of a sword. 
Stainless steel blade with chrome finish - Razor sharp to the touch.
Leather sheath included - For safe keeping.
Intricate engraved handle design.
Hold the famed sword in your hands.
You Save $18.00 (34% OFF)
Please choose a different item.