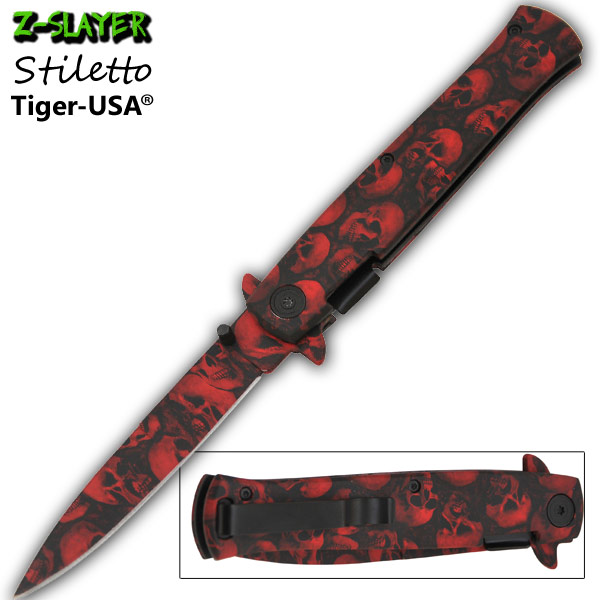 Z-Slayer Skull Undead Knife, Red
Z-slayer skull undead knife, red. These semi-automatic folders are Italian designed and resemble the Godfather style stilettos from Italy. With a Undead skull head pattern for added flare, these hand made, beautiful knives are well-crafted and feature pearl, belt-clipped handles. These knives also feature 1045 surgical steel blades- how can you say no to this best seller? This knife is a masterpiece, be sure to get yours today. It's an offer you don't want to refuse. Note: Any out of stock item included in this set will be replaced by an equal and comparable replacement.
Knife has a 9 inch overall length
Belt/pocket clip on handle
Awesome Undead skull patterns on each blade and handle
Assorted colors ranging from green to pink
Lightning fast Trigger Action Knife action.
Z-Slayer Skull Undead Knife, Red
Please choose a different item.