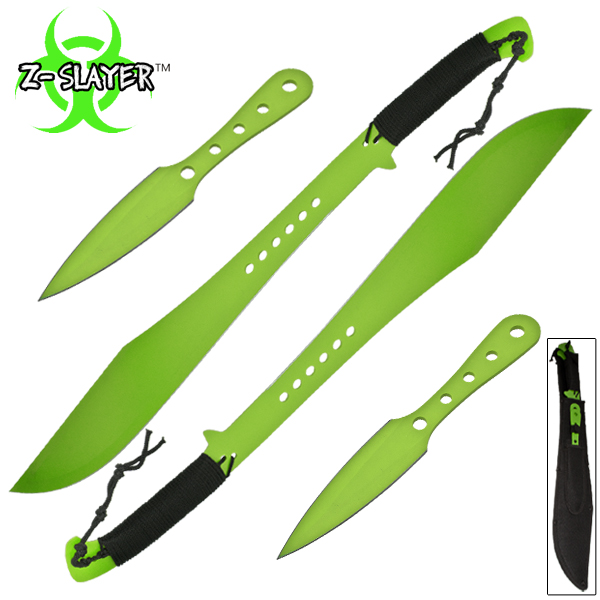 Z-Slayer Dual Sword Throwing Knife
Z-slayer dual sword throwing knife. This 4 piece set is what you need to complete your collection. These knives are neon green colored and have holes in them for added decoration. The hard nylon sheath is strong material and these items also feature velcro straps and belt loops for originality. The craftsmanship of the daggers are excellent and the blades are sharp. Get these today before it's to late!!
Two huge 24 inch orange sword
Two 10 inch, dagger style throwing knivess
Super sharp
Stainless steel
Neon green colored
Hard nylon sheath included
Z-Slayer Dual Sword Throwing Knife
You Save $24.00 (40% OFF)
Please choose a different item.