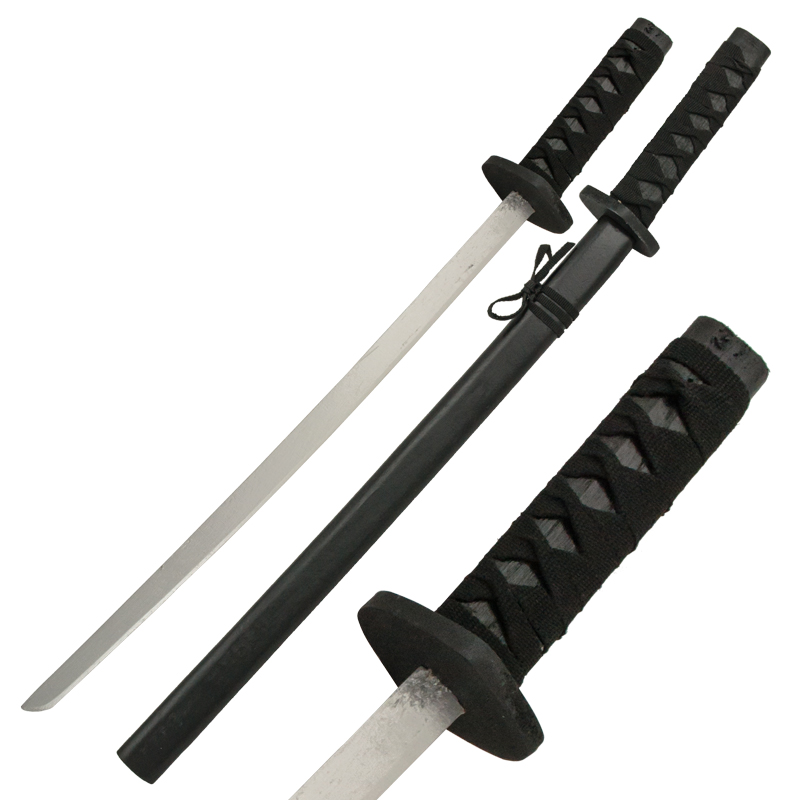 Wooden Practice Katana Sword
Wooden practice katana sword. This is a lightweight wooden katana. There is the samurai and oriental look that makes this katana look so authentic. The blade has a sleek coating of silver finish which makes the blade shine like steel. The handle features nylon fabric and so does the scabbard. The entire sword is wooden and is perfect for taking into convention centers and doing cosplay. This would also be good for LARP and for practicing sword play with supreme safety.
29 inch overall length in scabbard
25 inch overall length without scabbard
Fabric wrapped handle
Nylon on scabbard
Great for conventions and cosplay
Wooden Practice Katana Sword
Please choose a different item.