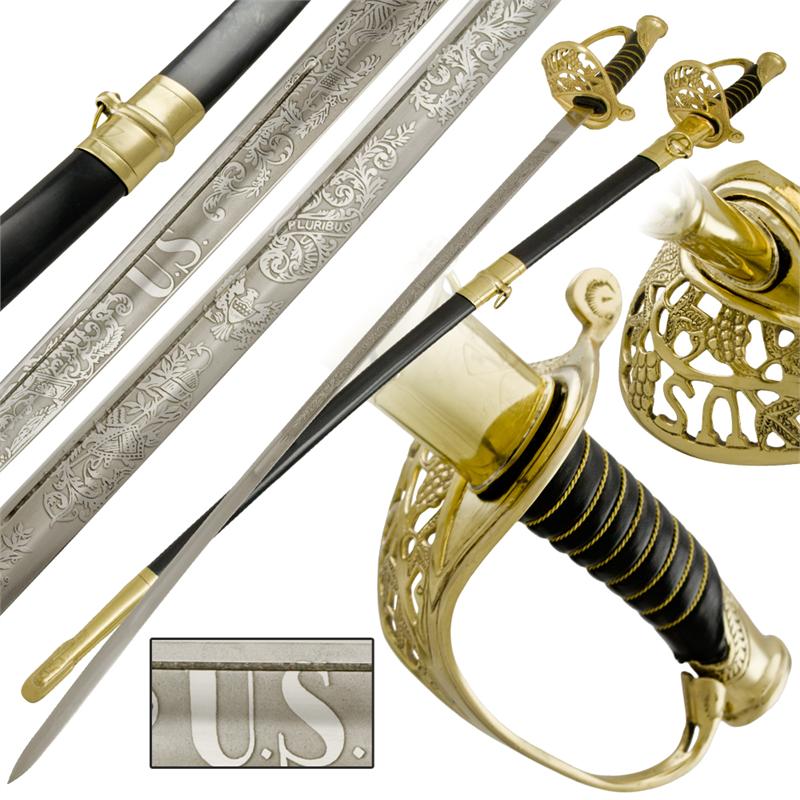 U.S. 1850 Staff & Field Officer's Sword
U.S. 1850 staff & field officer's sword. This U.S. staff and field officer's sword features a leather handle with golden steel intertwining. The bow and branches connected to the grip are also gold colored with engravings. The blade is made of steel and its razor sharp. The blade features detailed historical engravings on both sides of the blade. The black scabbard features 2 gold bands and 2 gold carrying rings. At the tip of the scabbard is a thick drag that's also gold colored. The pommel is also gold colored and makes the hilt more unique, but the engravings on the blade and hilt makes this item a collector's piece.
41 inch overall length in scabbard
40 inch overall length without scabbard
35 inch Blade Length
Carbon Steel Scabbard
Real Brass Hand Guard
U.S. 1850 Staff & Field Officer's Sword
You Save $34.00 (39% OFF)
Please choose a different item.