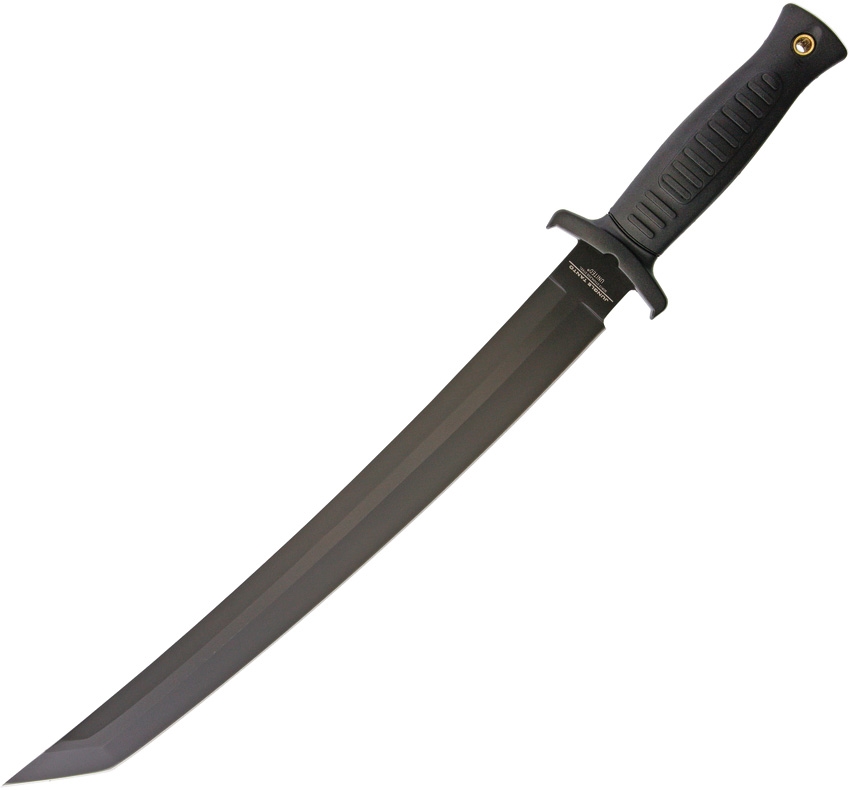 United Cutlery UC3135 Jungle Tanto Machete
United cutlery uc3135 jungle tanto machete. United Cutlery continues its line of Combat Commander offerings with this much-anticipated Combat Commander Jungle Tanto Machete! It's exactly like the original Combat Commander Tanto Knife, but on a larger, more imposing scale. This 16-1/2" machete-sized blade features the same razor-sharp blade and piercing point as its cousins with an all-black appearance for a sleek, tactical look and feel. The injection-molded handle provides a secure, slip-free grip for supreme control. This toothpick-style tanto machete offers all the same applications as your everyday tanto knife, but on a bigger and badder scale!
Overall: 22.75"; Blade: 16.5" | Stainless Steel | Black Finish; Handle: Plastic; Other Info: Machete-size tanto blade. Black injection-molded handle with finger guard. Black nylon belt sheath.
Special Order, please allow up to 2 weeks for delivery!
United Cutlery UC3135 Jungle Tanto Machete
You Save $26.00 (47% OFF)