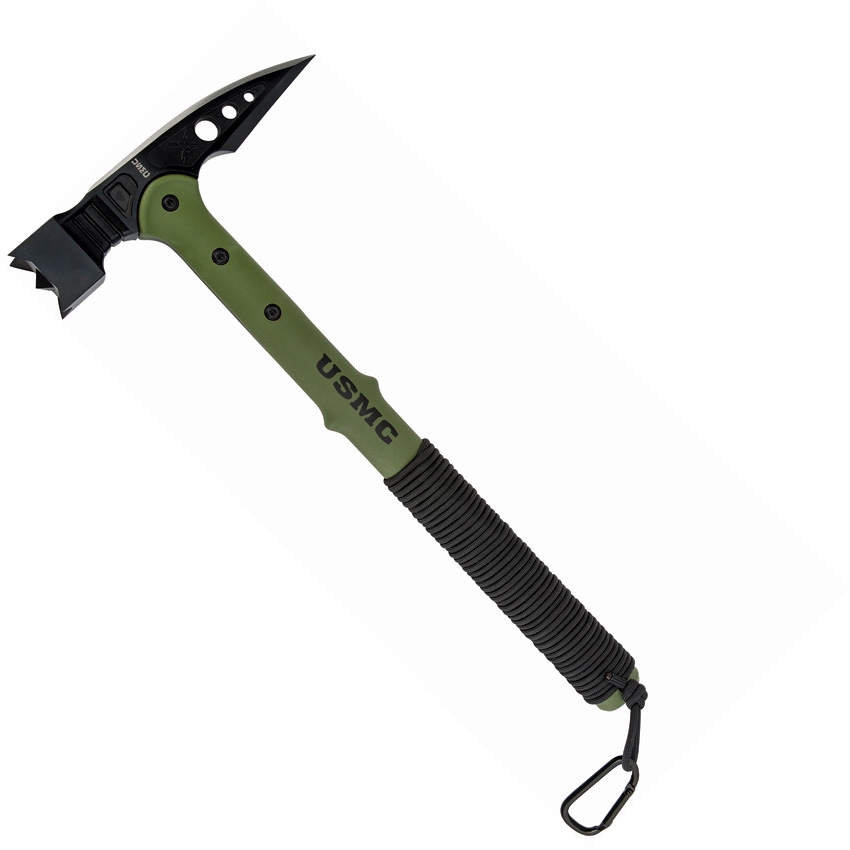 United Cutlery UC3095 M48 USMC Tactical War Hammer
United cutlery uc3095 m48 usmc tactical war hammer. Overall: 15.5"; Blade: Stainless; Other Info: Black finish cast 2Cr13 stainless hammer head with sharpened curved spike. Green FRN handles with black cord wrap, USMC logo, and attachment clip. Black rubberized sheath. Boxed.
Special Order, please allow up to 2 weeks for delivery!
United Cutlery UC3095 M48 USMC Tactical War Hammer
You Save $58.00 (63% OFF)