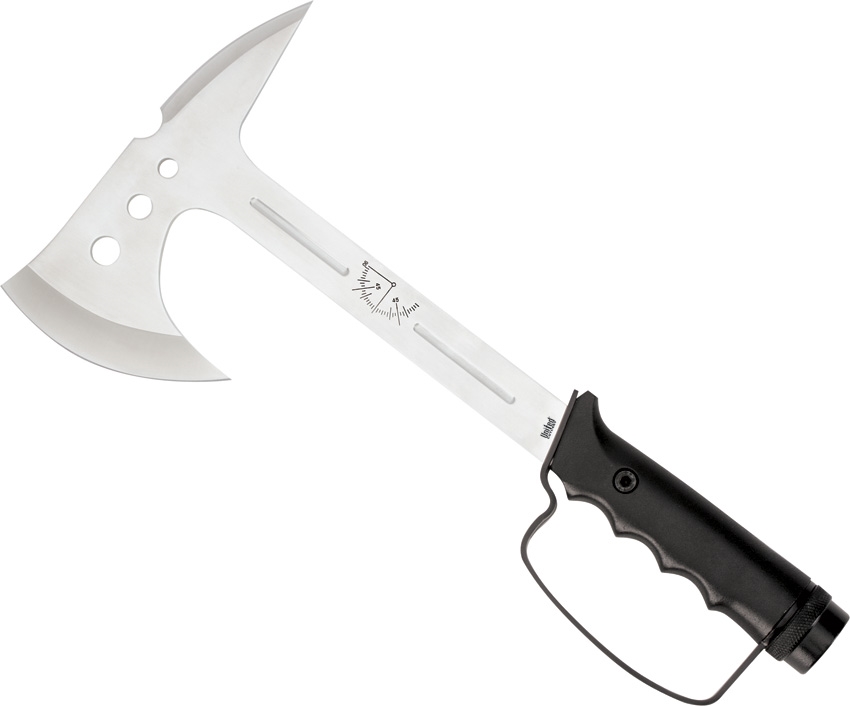 United Cutlery UC2962 Bushmaster Survival Axe
United cutlery uc2962 bushmaster survival axe. 13 1/2" overall. 6 7/8" axe head with 4" cutting edge and drilled hole design and 2 1/2" spike with sharpened top edge. 420 stainless construction with deep grooves on shaft. Black finger grooved composition grip with a black stainless knuckle guard. Threaded end cap with built-in compass. Unscrew to reveal survival kit including (2) sewing needles, (4) matches with striker strip, (1) bundle of fishing line, (2) sinkers, (2) fishing hooks and (1) bandaid. O-ring sealed. Black nylon belt sheath with two velcro pouches. Includes (1) sharpening stone, (1) bundle of paracord, (1) wire snare, (1) survival whistle with keyring, (1) fire starter with striker and compass and (1) snake bite kit.
Special Order, please allow up to 2 weeks for delivery!
United Cutlery UC2962 Bushmaster Survival Axe
You Save $38.00 (51% OFF)