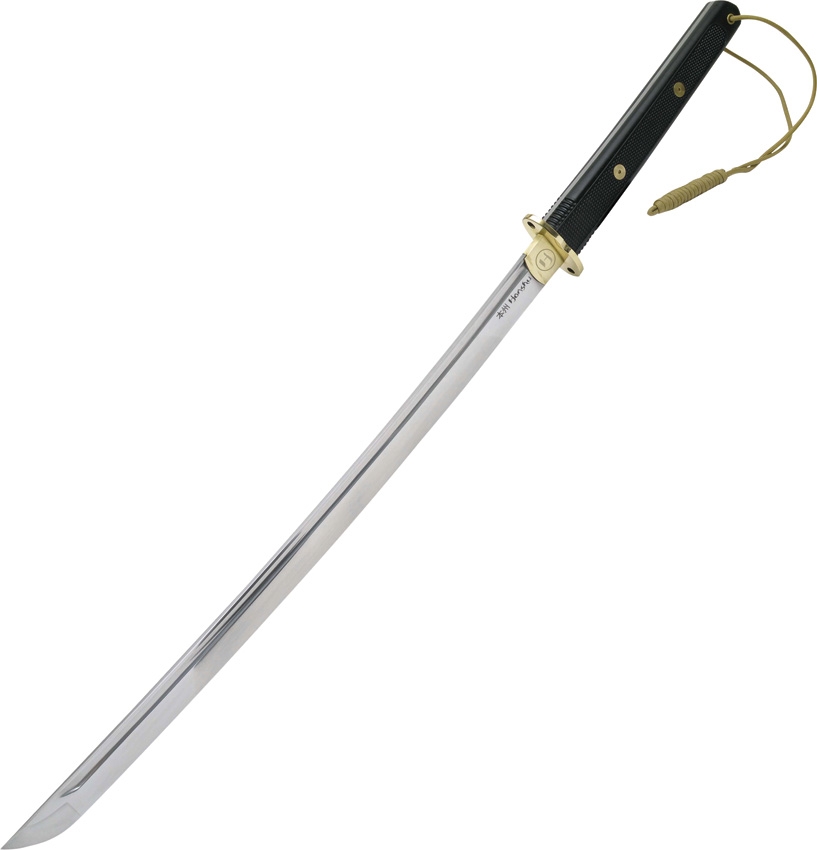 United Cutlery UC2934 Honshu Tactical Wakizashi Sword
United cutlery uc2934 honshu tactical wakizashi sword. This full-tang tactical wakizashi is built to perform! The mirror-polished, high-carbon steel blade is full-tang and features a deep blood groove as well as the Honshu etch. The handle features non-slip, checkered PolyABS scales, brass dowel rod bolts and a paracord lanyard that can be untied for use as a lashing cord. The solid brass hand guard is drilled with lashing holes. The sword fits perfectly into the solid wood and polycarbonate scabbard, with matching paracord wrap, and a solid brass cord fitting. Includes a smooth-lined storage cloth to protect your new treasure!
30 1/4" overall. 19 1/2" mirror polished high carbon steel blade with deep blood groove. Blade features "Honshu" etching. Full tang. Black non-slip checkered ABS handles. Brass hand guard features Honshu logo and dual lashing holes. Lanyard hole with a paracord lanyard. Black wood and polycarbonate scabbard with matching paracord wrap and brass fitting. Also includes a black storage sleeve.
United Cutlery UC2934 Honshu Tactical Wakizashi Sword
You Save $128.00 (53% OFF)