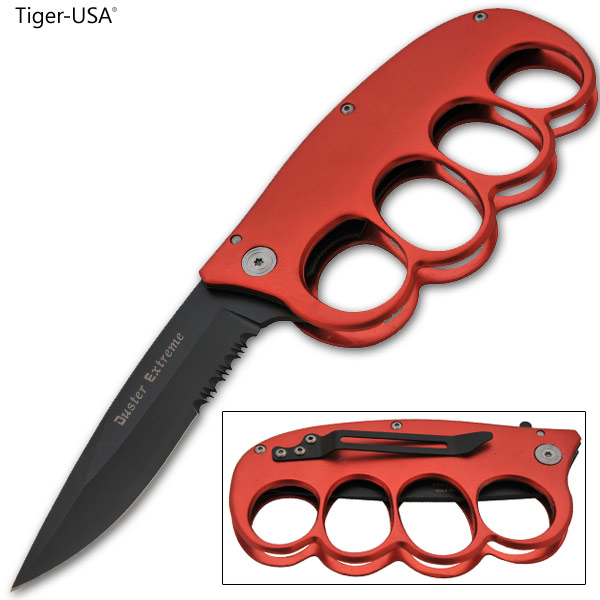 Trenchers Extreme Spring Assisted Folder Knife Serrated, red
Trenchers Extreme Spring Assisted Serrated Folder Knife, Red. This trench knife folder series is definitely something new and exciting. It combines two popular favorites- Trigger Action knives & brass knuckles and forms a WWII-styled trench knife that is part of our "Trencher's Extreme" collection. These trench knives are unlike regular ones with the handle of the knives being smooth, rounded and easy to grip- very unlike the pointy and square shape to most trench knife handles. Our knives include a safety feature for the sharp steel blade when you're only using the handle as a knuckle. The blade itself ejects with lightning speed using Tiger-USA's trademarked Trigger Action technology. This gives an updated add-on to a dearly loved classic.
9 inch overall length.
Smooth rounded handle.
Duster Extreme printed on the blade
Belt/pocket clip.
Trigger Action blade.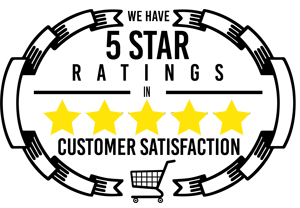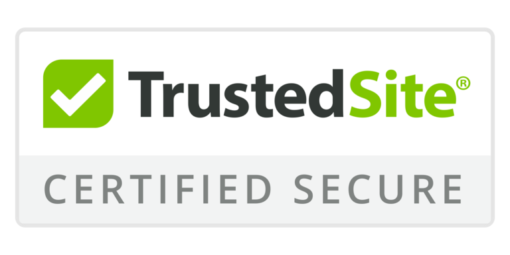 Dragon Deadly Trench Knuckle Knife Duster Extreme
Please choose a different item.
-->