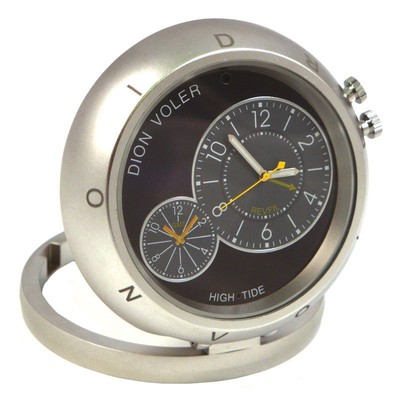 Travel Clock Spy Camera. Take this clock when your traveling to check up on your maid, place it on your desk to see who's coming in your office when your not there. It's not limited in its' uses though, this innocuous camera can be placed almost anywhere you want to surveil.
You can use up to a 16GB MicroSD memory that can store your video until your ready to download it to your computer. Working this camera is as easy as clicking a couple buttons and you're ready to motion detect or continuously record. You can also snap photos with the touch of a button.
1280x960 Video Recording
30fps Recording
AVI Video Format
Supports up to 16GB Micro SD Card
Records ~22 min/gb
About 2 hours of battery life
Please choose a different item.