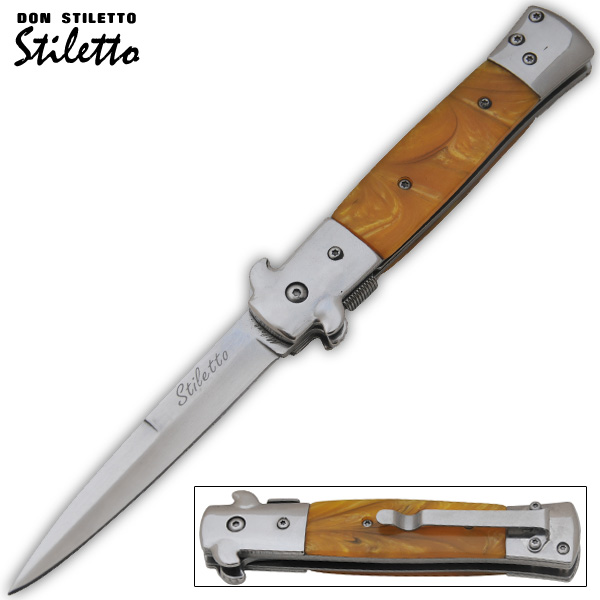 Stiletto Style Michael Corleone Style Spring Assisted Knife, Yellow
Stiletto style michael corleone style spring assisted knife, yellow. Inspired by the stiletto knives of the mobster era, these Trigger Action beauties are a part of our upper echelon. These 9 inch long monsters feature surgical steel blades that you can see your reflection in as well as easy-to-grip handles. The colors of the handles range from wooden to white pearl or hypnotic blue pearl. The blades range from rainbow colors to black and of course silver. Channel your inner tough guy and get your hands on one of the best knives you'll ever own, named after the legend: Michael Corleone.
Italian-inspired stiletto style knives.
9 inches overall length.
Surgical steel blade measuring 4 inches.
Mirror polish 5-inch handle.
Lightning-fast Trigger Action blade.
Stiletto Style Michael Corleone Style Spring Assisted Knife, Yellow