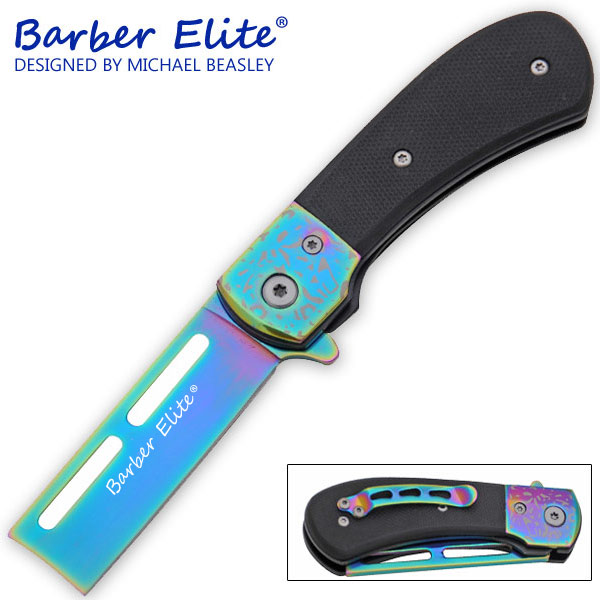 Spring Assisted Barber's Elite Straight Razor Rainbow
Spring assisted barber's elite straight razor rainbow. Need a better way to cut? you've never seen knives or razors like this. This item is novel in its design, but not in its functionality. Imagine an Trigger Action Knife crossed with a razor blade. that's what you get with the Barber Elite. A 2.5 inch razor blade ejects at a super-fast speed and folds up easily like a regular pocket knife. Use this item just like an average razor blade and when you're finished, use handy pocket/belt clip- located on this handle- and store it on you for later. Not only can this item act as a handy tool for a maintenance man or warehouse worker, but you can also use this super-sharp blade to shave. The Barber Elite comes in a variety of different styles and colors so find one today that suits your personality and start cutting away.
6 inch overall length
1065 surgical steel blade
2.5 inch overall blade length
Razor sharp rainbow razor blade
Designed by Michael Beasley
Spring Assisted Barber's Elite Straight Razor Rainbow
Please choose a different item.