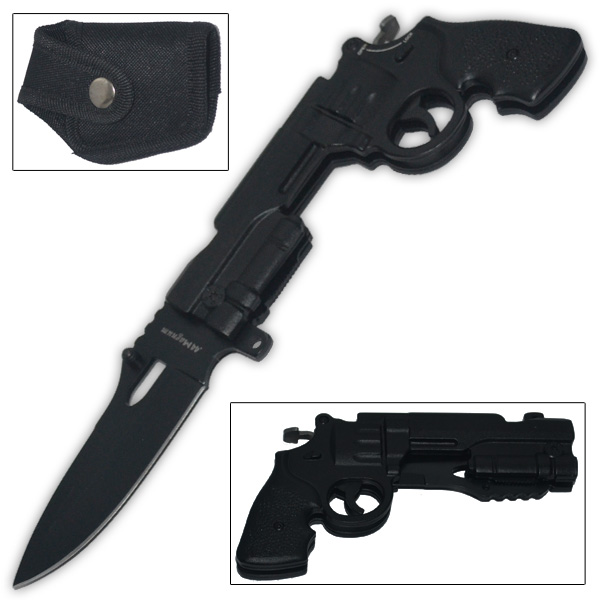 Spring Assisted 0.44 Mag Pistol Knife, Black
Spring assisted 0.44 mag pistol knife, black. The one time you should bring a knife to a gun fight. This 9 inch knife's handle is shaped like a .44 Mag revolver and has the words .44 Mag printed on the sharp drop point blade. The hammer of the pistol also acts as a safety mechanism for the knife. This knife's blade ejects with lightning-fast speed and features a holster-like sheath to keep your gun knife safe. The detail on the handle is so superb that when folded, this trigger knife resembles a gun so closely that even seasoned gun vets can be fooled by it.
Very detailed handle - looks so real!
9 inch overall length.
3 inch blade length.
Great gift and novelty item.
Spring Assisted 0.44 Mag Pistol Knife, Black