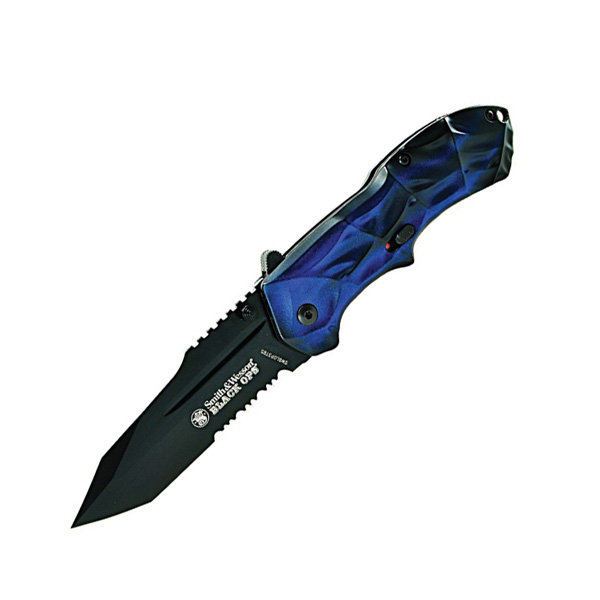 Smith & Wesson SWBLOP3TBLS Black Ops 3 Blue, ComboEdge Knife
When you first open up this knife, the first words out of your mouth is going to be "It's M.A.G.I.C." That is what this truly is! M.A.G.I.C. stands for Multipurpose, Assisted, Generational, Innovative Cutlery. M.A.G.I.C. refers to the dual patented, revolutionary assisted opening mechanism that is an integral part of the series of knives. You will find that the M.A.G.I.C. assisted opening mechanism is the easiest single handed opening system you have ever used. Once you have used it, you will also say that it's M.A.G.I.C.

Founded by Stewart Taylor in 1975, Taylor Brands has been manufacturing, designing and distributing high-quality stainless steel knives and accessories since its inception.

Taylor Brands manufactures Smith & Wesson Cutlery such as S.W.A.T., Extreme Ops, Homeland Security, Search & Rescue, and H.R.T. Taylor Brands is also renowned for their specialty items and custom designed pieces such as the Texas Ranger Commemorative Knives celebrating the 180th Anniversary of Texas Rangers.

Taylor Brands also manufactures Schrade Cutlery such as Old Timer, Uncle Henry, Schrade Tuff, and X-timer. They have recently introduced a high quality line of Schrade flashlight, scissors, and shears.

Outdoor enthusiasts, hunters and, most recently, law enforcement and fire safety professionals utilize Taylor Brands products.


Specifications
Material: 4034 Stainless Steel
Overall: 7.7" (19.5 cm)
Blade: 3.4" (8.6 cm)
Handle: 4.3" (10.9 cm)
Weight: 4.8 oz.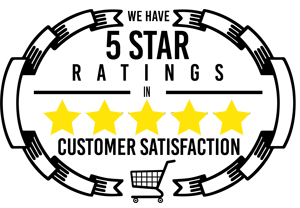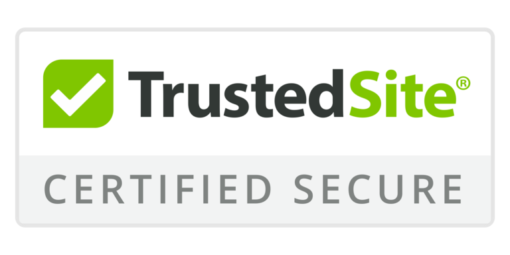 Smith & Wesson SWBLOP3TBLS Black Ops 3 Blue, ComboEdge Knife
You Save $22.00 (37% OFF)