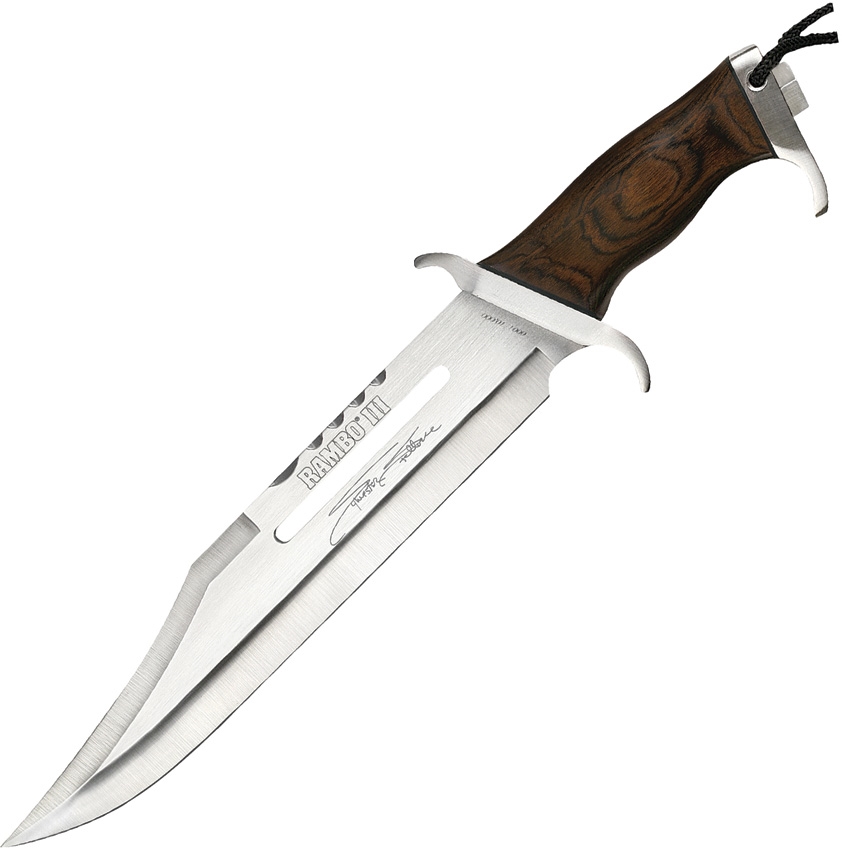 Rambo 3 Knife, Signature. Rambo 3 Knife, Signature. In honor of the American action-movie classic, Rambo, we are proud to present a fully authentic and fully licensed reproduction of the Rambo III knife. Offered for the first time ever a full scale movie accurate version of the John Rambo Knife used in the movie. Only 10,000 of these worldwide limited edition Rambo knives were made, so get your Rambo Knife today!
Previous versions had only an 11" blade and measured 16" overall. Master Cutlery's reproduction version features a giant 13" stainless steel bowie blade, anti-glare sighting slot, solid wood handle and solid stainless steel guard and bolsters. Includes a genuine leather sheath with leg tie. Measures 18" overall.
Overall Length: 18"
Blade Length: 13"
Blade Material: Stainless Steel
Blade Detail: Plain
Handle Material: Brown Laminated Hardwood
Lock Style: N/A
Carry System: Leather Belt Sheath w/Leg Tie
Special Features: Numbered, 5,000 pieces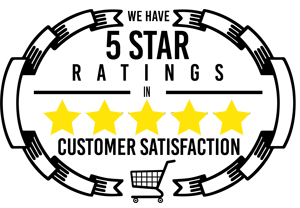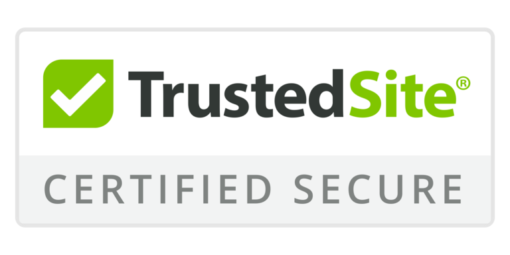 Please choose a different item.