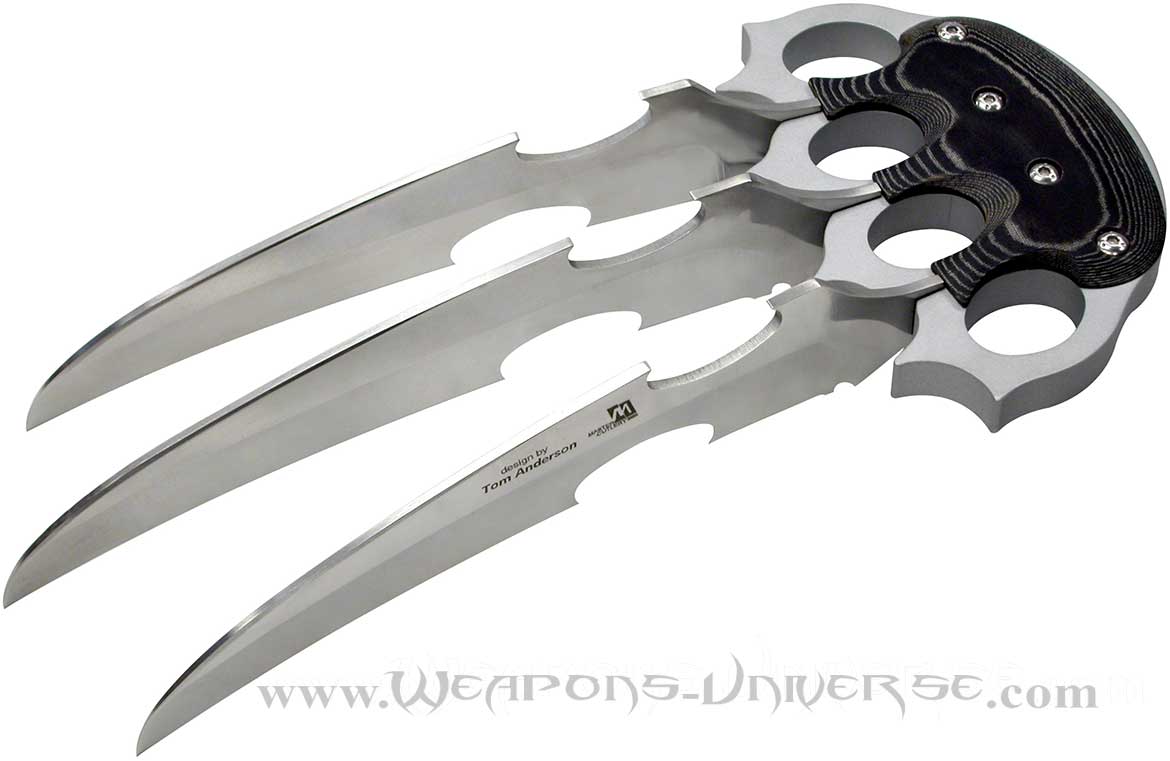 Pantera Claws, Master Cutlery TA-57, masterfully crafted by fantasy knife designer Tom Anderson, this masterpiece captures the imagination in a truly awe-inspiring collectors piece. The Wolverine inspired "Pantera" has four finger holes which allow for a very comfortable grip which is nicely attained with the use of black/grey wood grain styled composite grips.
The Pantera Claws hand piece is crafted in steel with a dull finish, and measures approximately 5" wide. The eye catching claw-blades each measure approximately 8.5" long, and are wickedly shaped. They are crafted of 440 stainless steel and are razor sharp!
Also included with the TA-57 is a black painted wood wall plaque which comes assembled and proudly and securely displays this treasure. Order two, get one for each hand!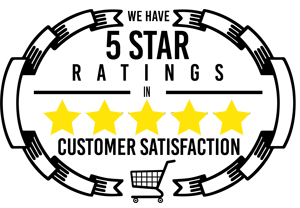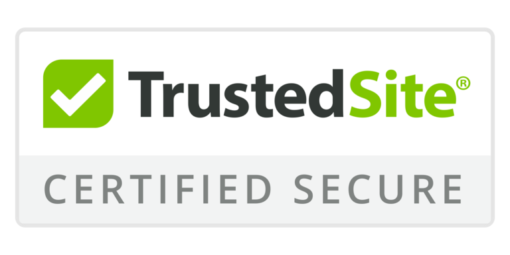 You Save $11.00 (26% OFF)
Please choose a different item.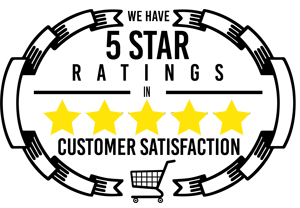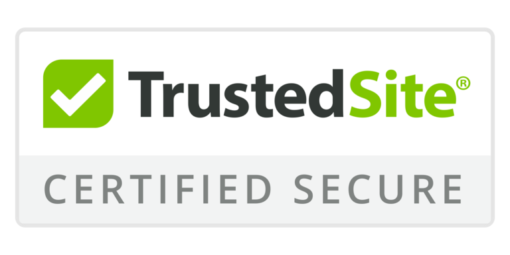 You Save $22.00 (26% OFF)
Please choose a different item.