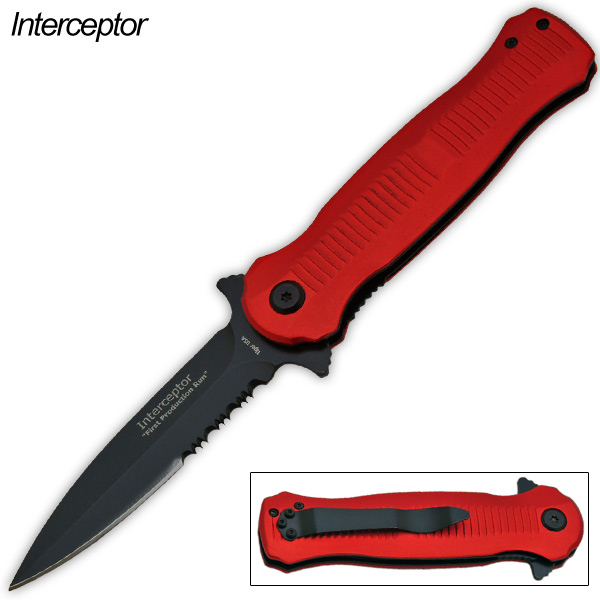 Interceptor-Action Packed Folding Knife, Red
Interceptor-action packed folding knife, red. Intercepted! These state-of-the-art Trigger Action beauties are unlike any other blade of it's kind. They feature tough plastic ridge-covered handles. Not only are these handles the perfect size to never fall from your hand, but they are uniquely shaped and have an eye catching, militaristic look. These Tiger-USA knives feature dagger style 1095 surgical steel blades.
8.5 inches overall.
4 inch blade length.
4.5 inch handle.
Handcrafted and forged from 1095 surgical steel.
Interceptor printed on the blade.
Two colors: black/silver and red/black.
Interceptor-Action Packed Folding Knife, Red