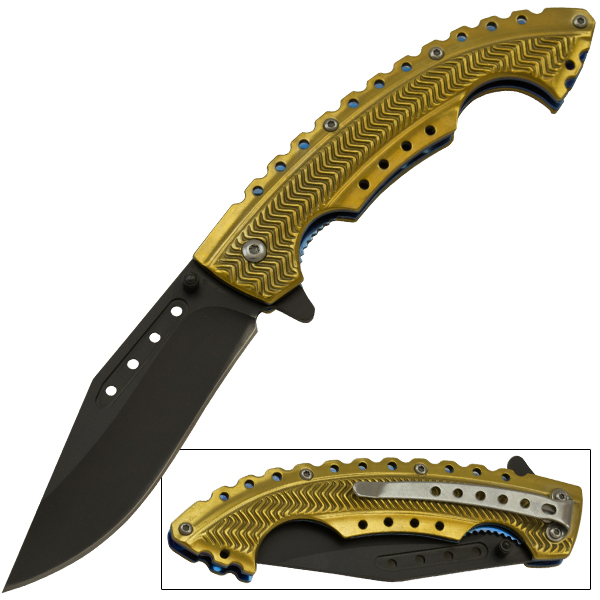 Gold Rush Spring Assisted Knife
Gold rush spring assisted knife. The design is unique and the handles are spectacular. The textures that are embossed on the hilt give a certain flare to other boring knife designs. They are polished with a mirror shine finish can illuminate the darkest and blandest days. The blades are surgical steel, razor sharp and flick out with supreme quickness. The belt clip on the hilt hangs on for dear life as youre off on your next excursion.
8.75 inch overall length
Ambidextrous thumb studs
Mirror shine finish on hilt and belt clip
Super fast Trigger Action
4 inch blade length
Gold Rush Spring Assisted Knife
Please choose a different item.