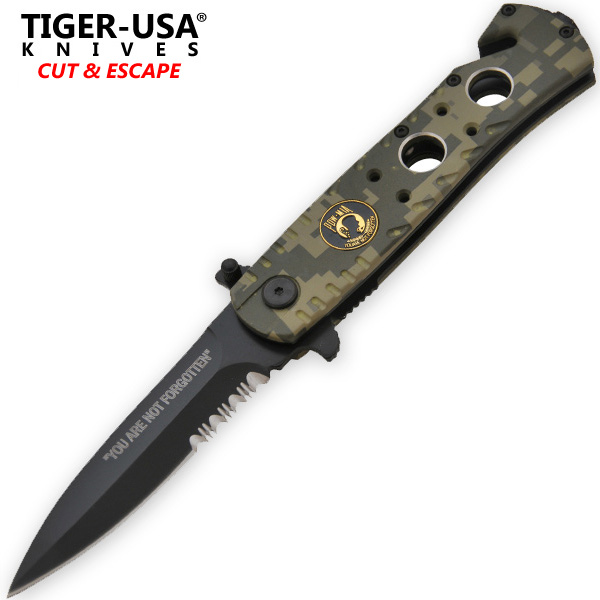 Digital Camo POW Tactical Spring Assisted Folding Knife - POCA
Digital camo pow tactical spring assisted folding knife - poca. Super useful tactical folding knives made by Tiger USA. Our leading innovative knife company. These knives are Trigger Action complete with a half serrated blade, seat belt cutter and more. Designed by our own Tiger USA, these popular tactical folders are beautifully crafted and designed for every sticky situation someone could find themselves in. From the razor sharp, half-serrated, surgical steel blade, to the strong skull crusher located on the tip of the ideally designed handle, these knives are prepared to deliver you from danger in the blink of an eye. With lightning-fast Trigger Action power, the black blade ejects from the side with force and ready to cut down whatever is in its way- including your competition. This hot and fast-selling series features knives with the organization of your choice represented with an emblem on the blade as well as the handle that fits so perfectly in your hand. The optimum tactical knife is here and we have it for the best price available. Don't miss out on these savings because these knives are only available while supplies last.
Seat belt cutter and window breaker
1065 Surgical Steel blade
Unique tactical handle
Handle has a two hole design
With clip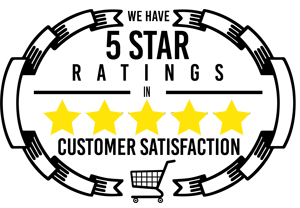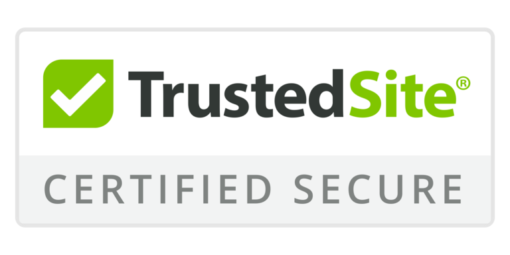 Digital Camo POW Tactical Spring Assisted Folding Knife - POCA
Please choose a different item.
-->