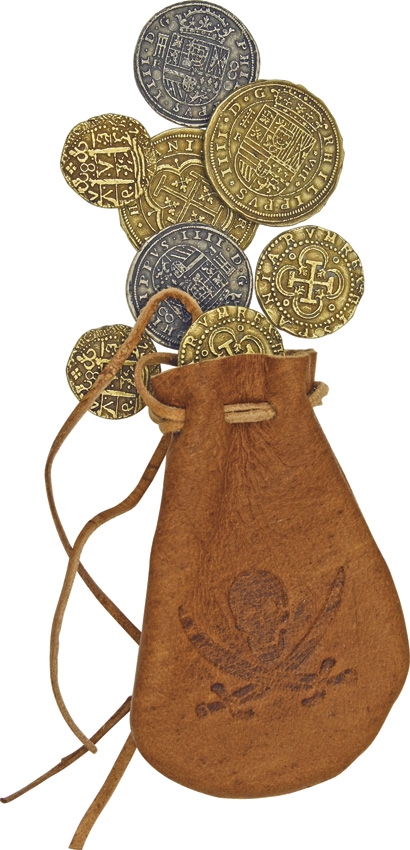 Denix DXOD715 The Spanish Dollar
Denix dxod715 the spanish dollar. Also known as the piece of eight, the real de a ocho or the eight-real coin is a silver coin, worth eight reales, that was minted in the Spanish Empire after a Spanish currency reform in 1497. Long tied to the lore of piracy, "pieces of eight" were manufactured in the Americas and transported in bulk back to Spain (to pay for wand various other things), making them a very tempting target for seagoing pirates. Some pirates were among the richest people in the world. Because the pieces of eight were widely used in Europe, the Americas, and the Far East, it became the first world currency by the late 18th century. Many existing currencies, such as the Canadian dollar, United States dollar, and the Chinese Yuan, as well as currencies in Latin America and the Philippine peso, were initially based on the Spanish dollar and other 8-reales coins. Comes in leather pouch with tie.
Special Order, please allow up to 2 weeks for delivery!
Denix DXOD715 The Spanish Dollar