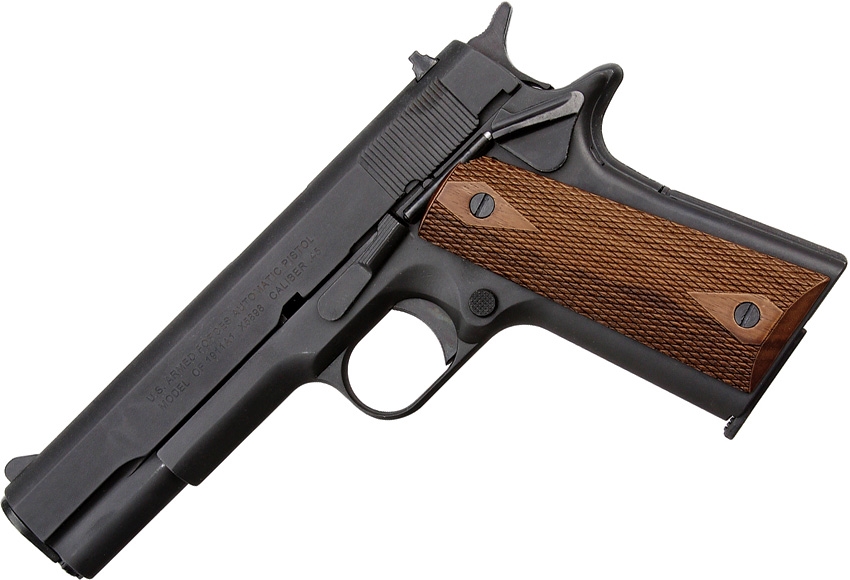 Denix DX301 Gov't M1911 Replica
Denix dx301 gov't m1911 replica. Automatic Military Pistol - Standard Grips Version. 8 1/2" overall. Black finish zinc die-cast metal construction. A realistic non-firing duplicate of the standard government issue sidearm of the U.S. soldier since 1911. The .45 caliber pistol was rugged and reliable and steeped in history and tradition from the border campaigns against Poncho Villa through WWI, WWII, Korea, and Vietnam. Packaged in black composition storage case with gray foam lining and integrated carrying handle. Weight: 3 lbs.
Special Order, please allow up to 2 weeks for delivery!
Denix DX301 Gov't M1911 Replica
You Save $84.00 (42% OFF)