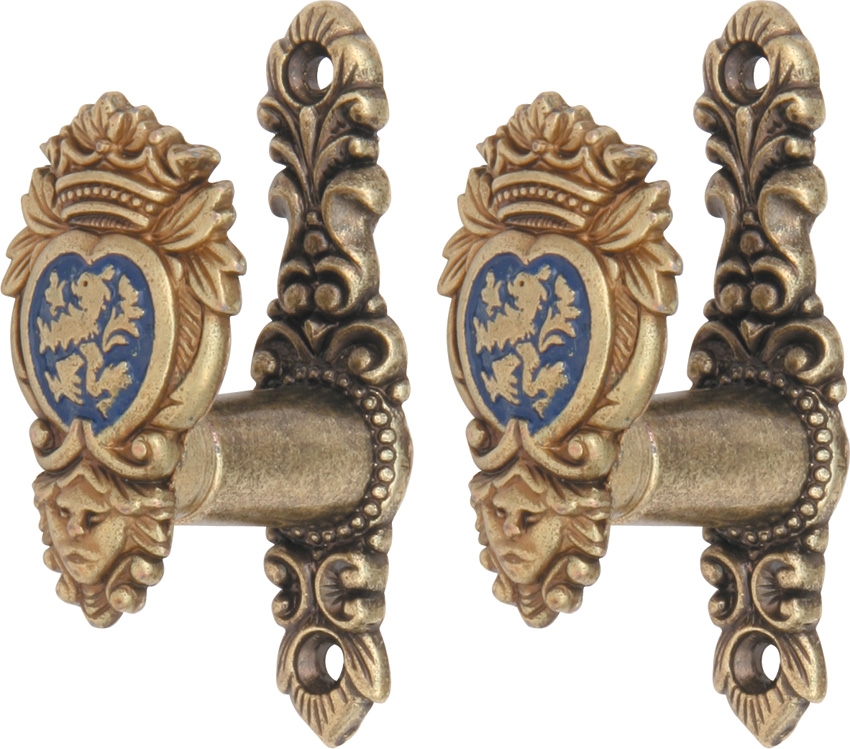 Denix DX23L Lion Sword, Gun Holder
Denix dx23l lion sword, gun holder. 3" high. Bronze finish with lion head. These holders come in sets of two which may be mounted any distance apart on a wall to display various size guns or swords. Allows for secure mounting of pieces up to 1 3/4" deep.
Special Order, please allow up to 2 weeks for delivery!
Denix DX23L Lion Sword, Gun Holder