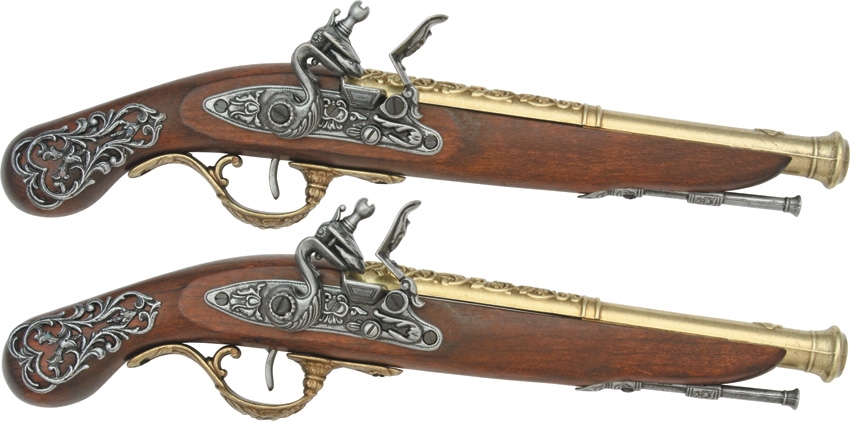 Denix DX1196 British Dueling Pistols
Denix dx1196 british dueling pistols. Reproduction of pistols manufactured in England during the mid 1700's. These two handsome dueling flintlock pistols defended many a man's honor in their day. Guns measure 14 1/2" overall and feature a full length wood stock, simulated brass barrel and trigger guard, and an embossed butt plate.
Special Order, please allow up to 2 weeks for delivery!
Denix DX1196 British Dueling Pistols
You Save $47.00 (41% OFF)