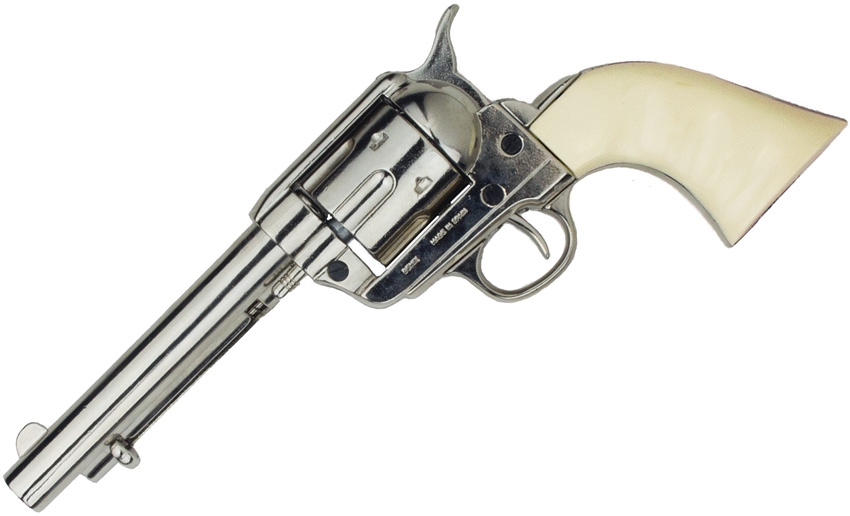 Denix DX1150N 1873 Western Frontier Pistol
Denix dx1150n 1873 western frontier pistol. Measures 11" overall. 5 1/2" nickel finish with faux ivory grip. Fires 6 pull off caps (not included). Museum quality historical replica. Authentic size and weight of actual gun. Cannot be altered to fire live rounds. Weight: 3lbs.
Special Order, please allow up to 2 weeks for delivery!
Denix DX1150N 1873 Western Frontier Pistol
You Save $30.00 (38% OFF)