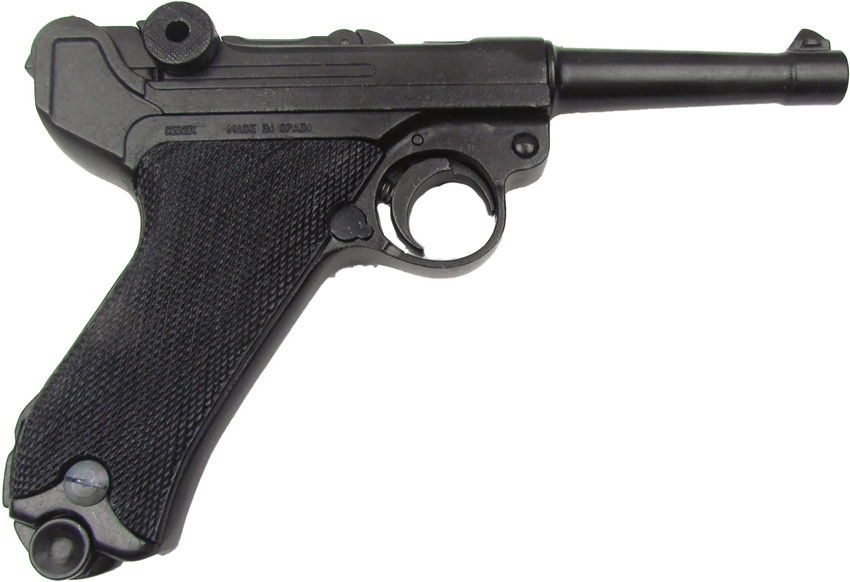 Denix DX1143 German Luger Parabellum P-08
Denix dx1143 german luger parabellum p-08. WWII Era Pistol Replica. 8 7/8"" overall. 3 1/4"" barrel. Black finish metal construction with black checkered composition grips. Realistic action. Non-firing. Designed by Georg Luger in 1898. Known as the German Luger, the Luger Parabellum, or simply the Luger. One of the world's most recognizable and collectible pistols.
Special Order, please allow up to 2 weeks for delivery!
Denix DX1143 German Luger Parabellum P-08
You Save $62.00 (40% OFF)