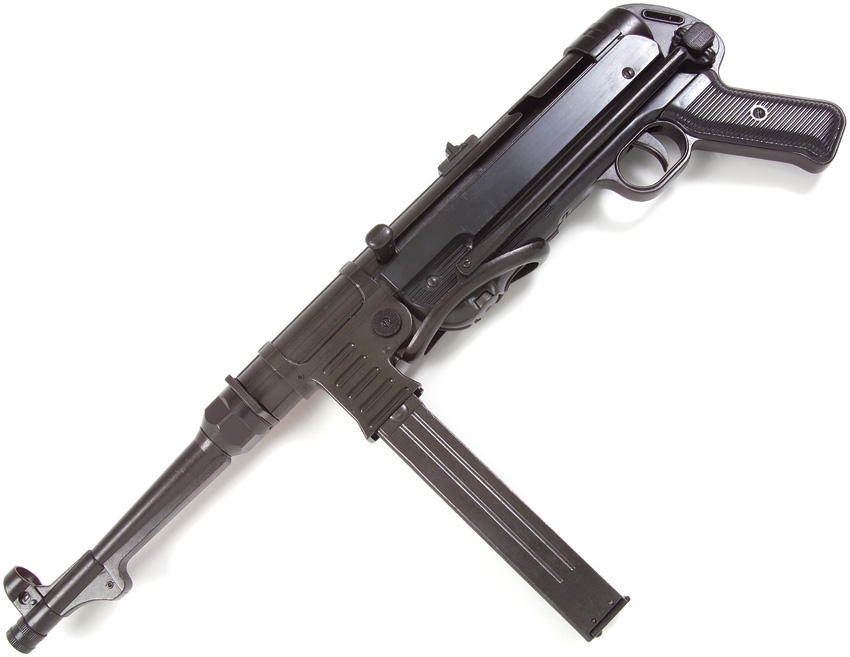 Denix DX1111 German WWII Submachine
Denix dx1111 german wwii submachine. Replica. Folded length: 25". Extended length: 33 1/2". Zinc construction with working action just like the original. Insert the magazine, and pull the bolt back. The bolt locks into place ready to fire from an open position. Pull the trigger and the bolt slides forward on the open chamber. This replica gun has a folding stock and removable magazine. The world renowned submachine gun was used primarily by crack Waffen SS and German Paratroop units throughout WWII and was well known to G.I.'s throughout Europe. This is a classic World War II Military Collectible. This replica is heavier and more realistic than previous plastic models. Weight: 7.25 lbs.
Special Order, please allow up to 2 weeks for delivery!
Denix DX1111 German WWII Submachine
You Save $104.00 (42% OFF)