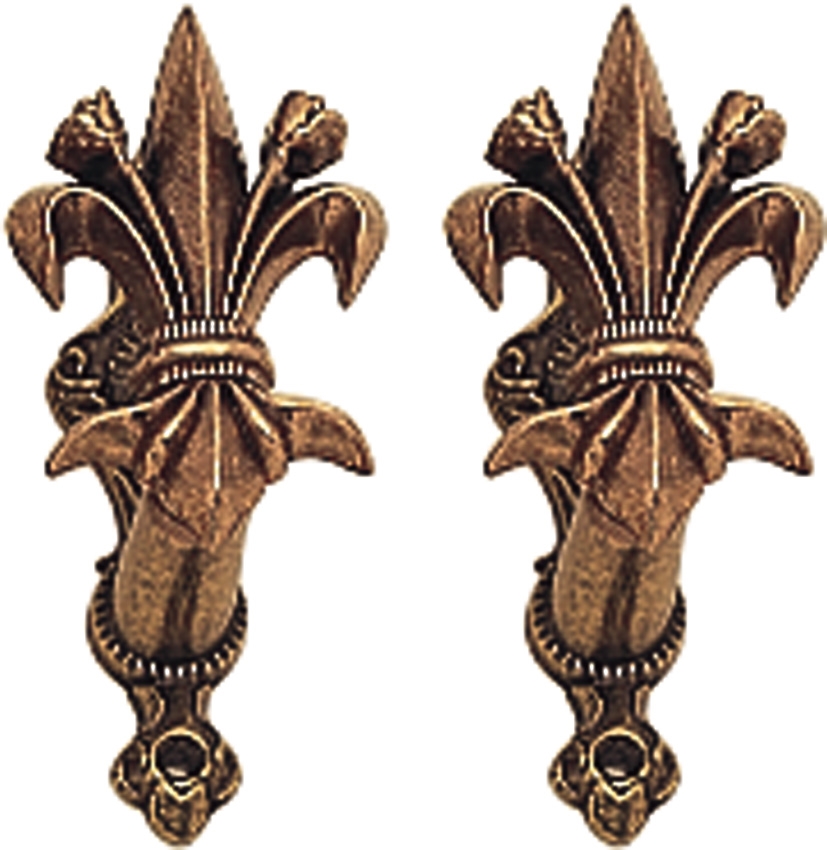 Denix DX10L Sword, Gun Hanger Bronze
Denix dx10l sword, gun hanger bronze. 3 1/2" high. Bronze finish with fleur de Lis. These holders come in sets of two which may be mounted any distance apart on a wall to display various size guns or swords. Allows for secure mounting of pieces up to 1 3/4" deep.
Special Order, please allow up to 2 weeks for delivery!
Denix DX10L Sword, Gun Hanger Bronze