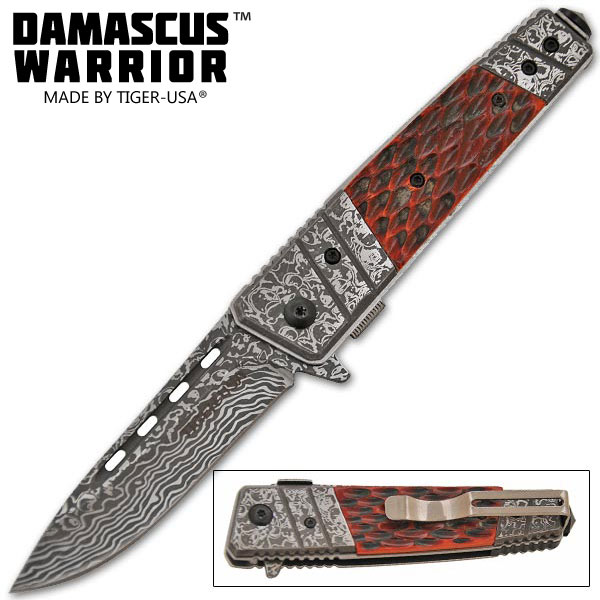 Damascus Warrior Spring Assisted Knife Bone Handle
Damascus warrior spring assisted knife bone handle. Based on the Damascus steel popularly used by knife makers for centuries, our Damascus Warrior knives look and feel like the real deal. The Damascus Warrior knives are forged from surgical steel and are razor sharp to the touch. With over 10 different styles and colors to choose from, including a tanto styled blade with every color, these knives will have something for everybody to express themselves with. These knives also feature an easy-to-use Trigger Action blade mechanism. With a flick of the finger, the blade ejects out of the side at lightning speed. There is also a window breaker for tactical functionality and there is a pocket clip included with every knife for safe keeping of your Warrior. Get your hands on this beautiful knife today while supplies last and become the warrior you know you can be.
8 inch overall length
Window breaker/skull crusher on end of handle
Includes free belt/pocket clip
Full damascus design on blade and handle
3.5 inch blade length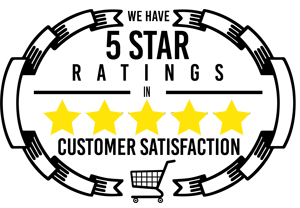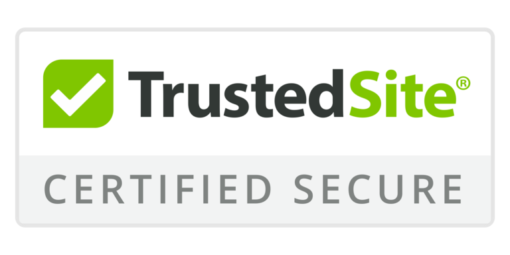 Damascus Warrior Spring Assisted Knife Bone Handle
Please choose a different item.