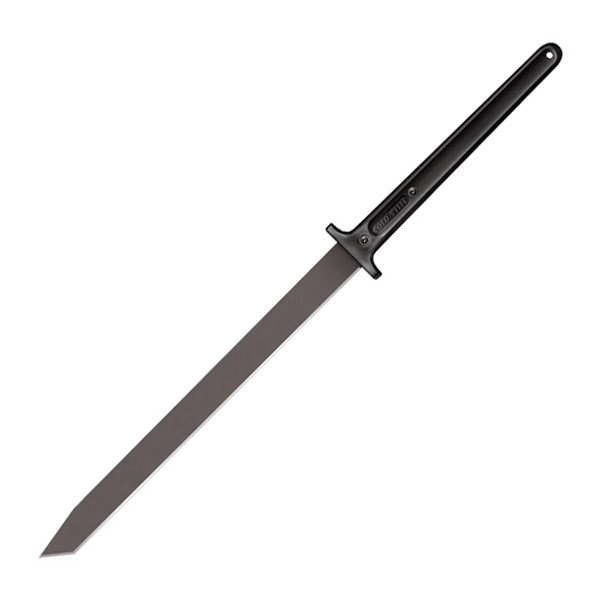 Cold Steel 97THKL Two Handed Katana Machete, All Black
Cold steel 97thkl two handed katana machete, all black. Made in our factory in South Africa, it's fully sharpened blade with its modern tactical Tanto point is heat treated to a tough spring temper. Sporting a black, baked-on anti-rust finish, it is tough, reliable and almost impervious to the elements. To facilitate one or two-handed use, Lynn paired the blade with a long extra tough injection molded polypropylene handle with a sturdy cross guard. An excellent bushcraft tool, capable machete and superb beginner's Katana, the Katana Machete is equally at home clearing brush in the wilderness and cutting Tatami Mats in your back yard. Now, Lynn has increased the blade length of the Machete to 24 inches! Packing even more cutting power into this super-affordable modern Katana.


Features
Blade Length: 24 inch
Overall Length: 40 1/2 inch
Steel: 1055 Carbon Steel w/ Black Baked on Anti Rust Matte Finish
Weight: 34.3 oz
Blade Thickness: 2.8 mm
Handle: 16 1/2 inch Long Polypropylene
Sheath NOT Included
Cold Steel 97THKL Two Handed Katana Machete, All Black
You Save $14.00 (33% OFF)
Please choose a different item.