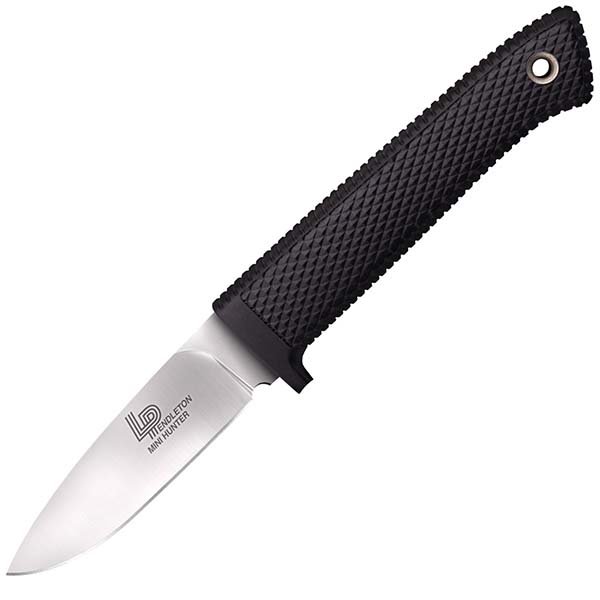 Cold Steel 36LPME Pendleton Mini Hunter, Black Kray-Ex Handle
Cold steel 36lpme pendleton mini hunter, black kray-ex handle. It has a 3 ½ inch blade with a sharp yet sturdy point for piercing and a truly razor sharp edge with plenty of belly. Its hand crafted polished blade is hollow ground from 5 mm thick VG-1 San Mai III blade construction and boasts state of the art vacuum heat treatment, a subzero quench and multiple tempering. With its tapered full tang construction and extra stout spine it's virtually indestructible and, in a pinch. Precision machined from stainless steel and skillfully polished, it features a single short quillon and a unique thumb print on the bolster to help protect the fingers and allow any number of grip options. Featuring a red fiber liner that accents the tapered tang, and twin contoured handle scales made of highly polished black linen micarta with six stainless retaining pins. A heavy pouch style sheath is included. It's made from brown cowhide with a thick welt and sturdy stitching and is wet molded to fit each knife.


Features
Blade Length: 3 inch
Overall Length: 6 5/8 inch
Blade Material: VG-1 Stainless Steel
Handle Material: Kray-Ex
Weight: 2 oz.
Includes: Secure-Ex Sheath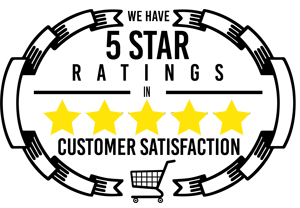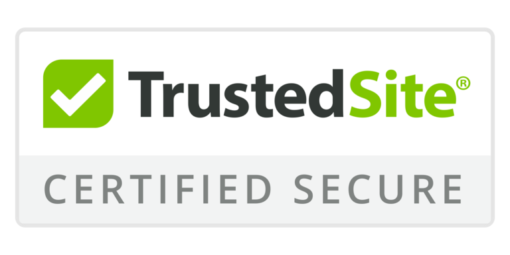 Cold Steel 36LPME Pendleton Mini Hunter, Black Kray-Ex Handle
You Save $24.00 (34% OFF)
Please choose a different item.