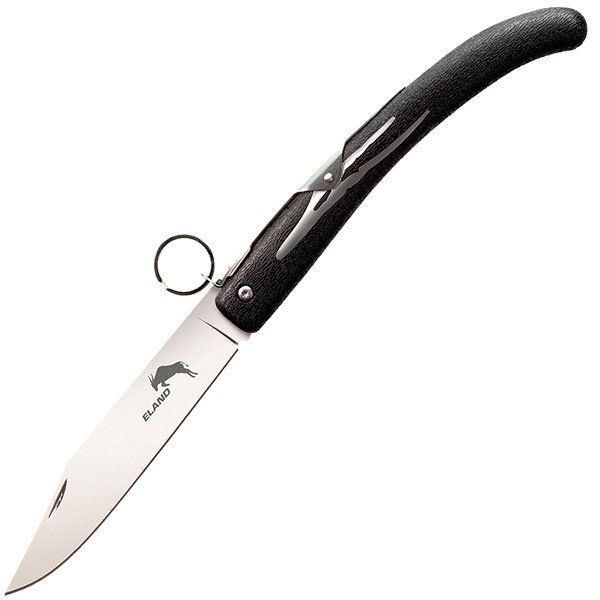 Cold Steel 20KL Eland, Black Zy-Ex Handle, Plain
Cold steel 20kl eland, black zy-ex handle, plain. Both the Kudu and the Eland feature highly rust resistant and beautifully mirror polished stainless steel blades that are expertly heat treated to offer an excellent balance between edge holding and ease of re-sharpening. Their glass reinforced Zy-Ex handles are not only attractive (with a wood grain texture and polished silver embellishments) but they are incredibly strong and durable. Amazingly lightweight, versatile and functional, and affordable on almost any budget - the Eland and the Kudu represent a new standard in low cost, high performance folders. There is simply no excuse not to buy one today!


Features
Blade Length: 5 1/4 inch
Overall Length: 11 7/8 inch
Blade Style: Plain
Blade Material: German 4116 Stainless
Handle Material: Long Zy-Ex
Weight: 3.7 oz.
Cold Steel 20KL Eland, Black Zy-Ex Handle, Plain