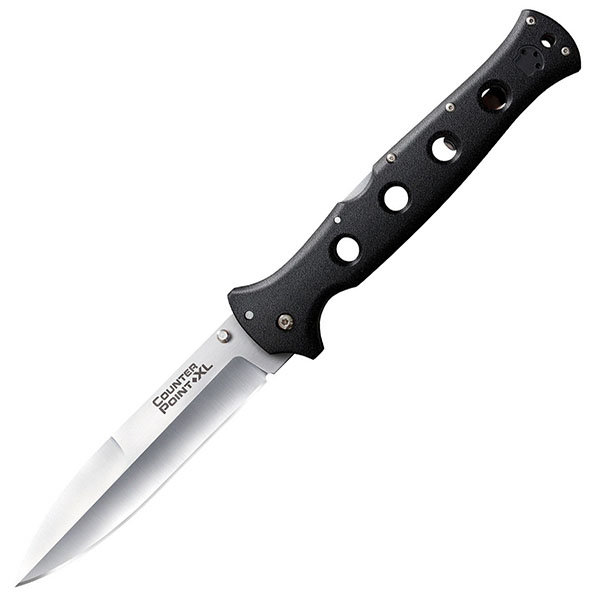 Cold Steel 10AA Counter Point XL, Black Polymer Handle
Cold steel 10AA counter point xl, black polymer handle. Their stiletto inspired spear point blades have a distinctively pronounced false edge and a lustrous satin finish, combining to make a blade that not only looks great, but delivers a show stopping performance! Made from American CTS BD1 Alloy Steel, the Counter Point is highly corrosion and stain resistant and takes a very sharp, and durable edge. The expertly designed handle is lightweight, but incredibly strong. Made from Griv-Ex polymer and reinforced with heat treated aluminum liners, the handle is comfortable and secure in almost any grip imaginable. For added strength and safety, we equipped the Counter Point with our Tri-Ad locking mechanism, proven to be the strongest lock in the industry today. Strong, light, versatile, concealable and above all functional, the Counter Point series takes the best features of a quality boot knife and combines it with the ease of carry of a high performance folder.


Features
Blade Length: 6 inch
Overall Length: 13 1/8 inch
Blade Material: AUS-10A stainless blade
Handle Material: Griv-Ex Polymer
Weight: 7.9 oz.
Includes: Ambidextrous Stainless Pocket/Belt Clip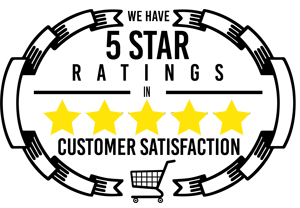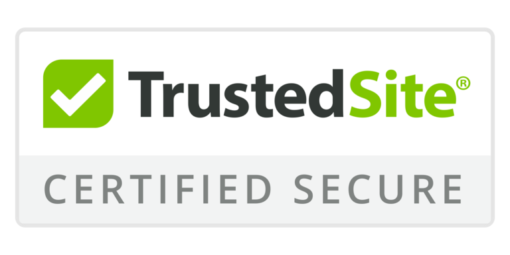 Cold Steel 10AA Counter Point XL, Black Polymer Handle
You Save $40.00 (28% OFF)
Please choose a different item.