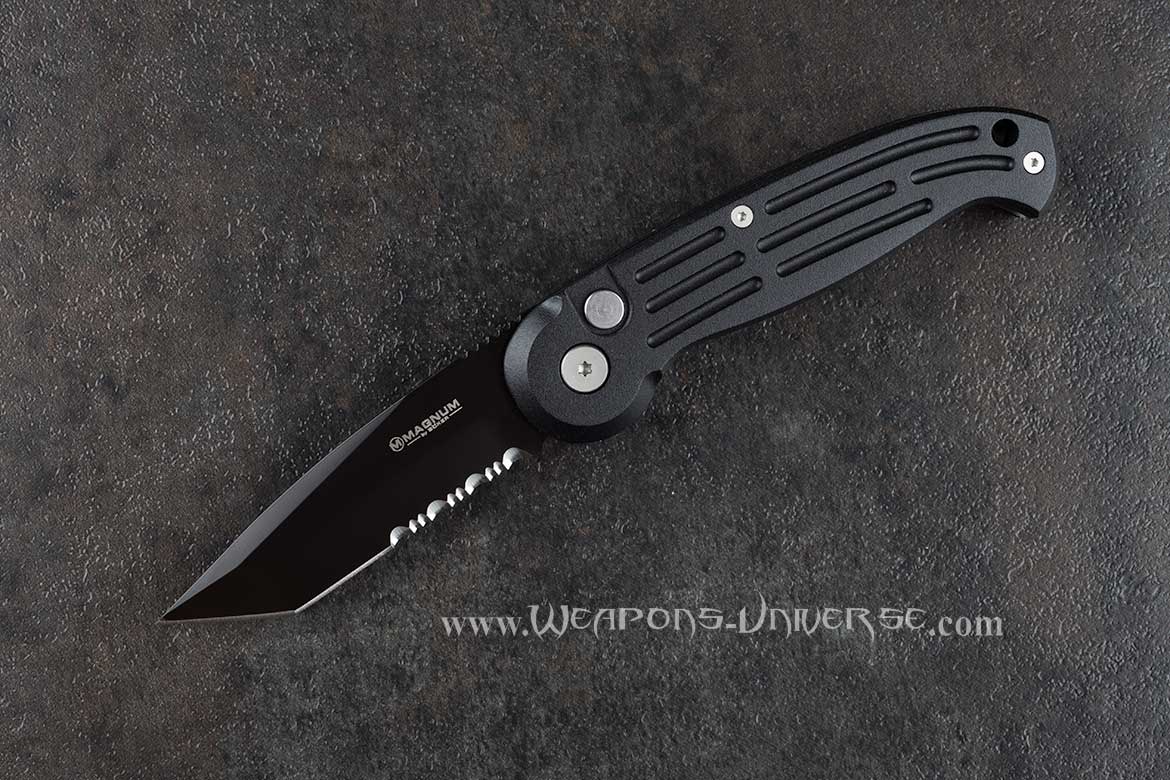 Boker 018 Magnum Tanto Automatic Knife, Black, Serrated
Boker 018 Magnum Tanto Automatic Knife, Black, Serrated. An exceptional knife for the money. From the moment you first handle the knife you'll appreciate its excellent weight and balance as well as its superb craftsmanship and action. The Magnum features custom springs which deliver a perfect combination of speed and lock-up without damaging the stop pin and bouncing back. The 018 Magnum knife features a black anodized aluminum handle that is lightweight and grooved. It has a partially serrated black finished tanto blade that fires hard and locks up strong. Remember, not all Magnums are created equal, and we promise you won't find a better Magnum knife anywhere!
This knife looks fierce with its magnum tanto, black corrosion-resistant coating, partially serrated blade. The knife pops out of the handle with a lot of force. This is one of the best values in Law Enforcement knives you have seen. The Boker Magnum Auto Series is made by knife craftsmen in one of the most respected knife factories in the world. Boker engineered this knife in Germany, had it made in the Taiwan workshop, then American craftsmen finished them out into one of the highest quality international knives produced for those who serve.
Boker 018 Magnum Tanto Automatic Knife, Black, Serrated
You Save $35.00 (39% OFF)