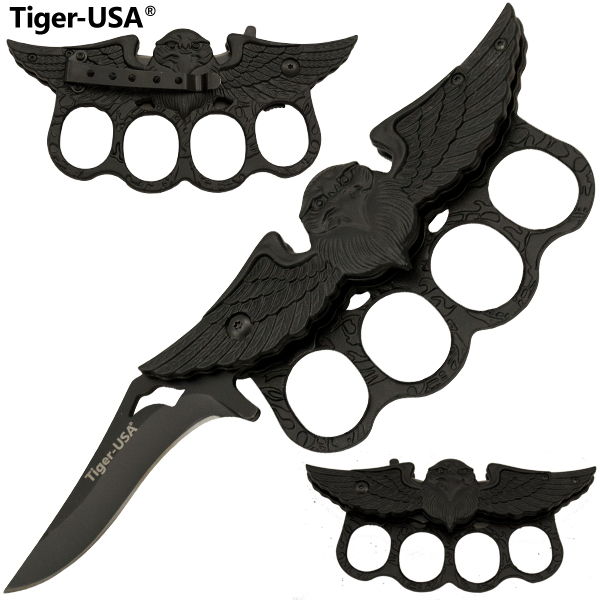 Black eagle trench knife. The eagle sits proud and strong at the top of the hilt. The design is intertwined with the slick finish. The Trigger Action blade spins out quicker than lighting. The handle features four-finger, knuckle holes fitting most hands. The top of the handle has a contoured shape of the eagle's wings making for a comfortable fit. There is a belt or pocket clip included on the back of the handle to transport this uniquely patriotic knuckle knife with you everywhere.
8.5 inch overall length
3 inch blade length - Trigger Action blade
Drop point blade shape - forged from 1065 surgical steel
Four-finger knuckle handle forged from surgical steel
Colorful patterns outlined over detailed, eagle handle design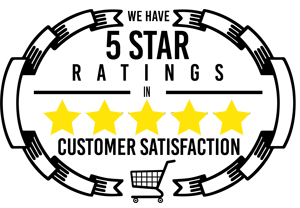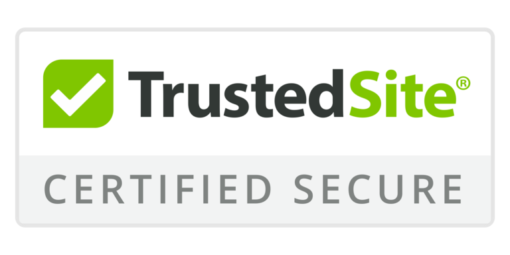 Please choose a different item.