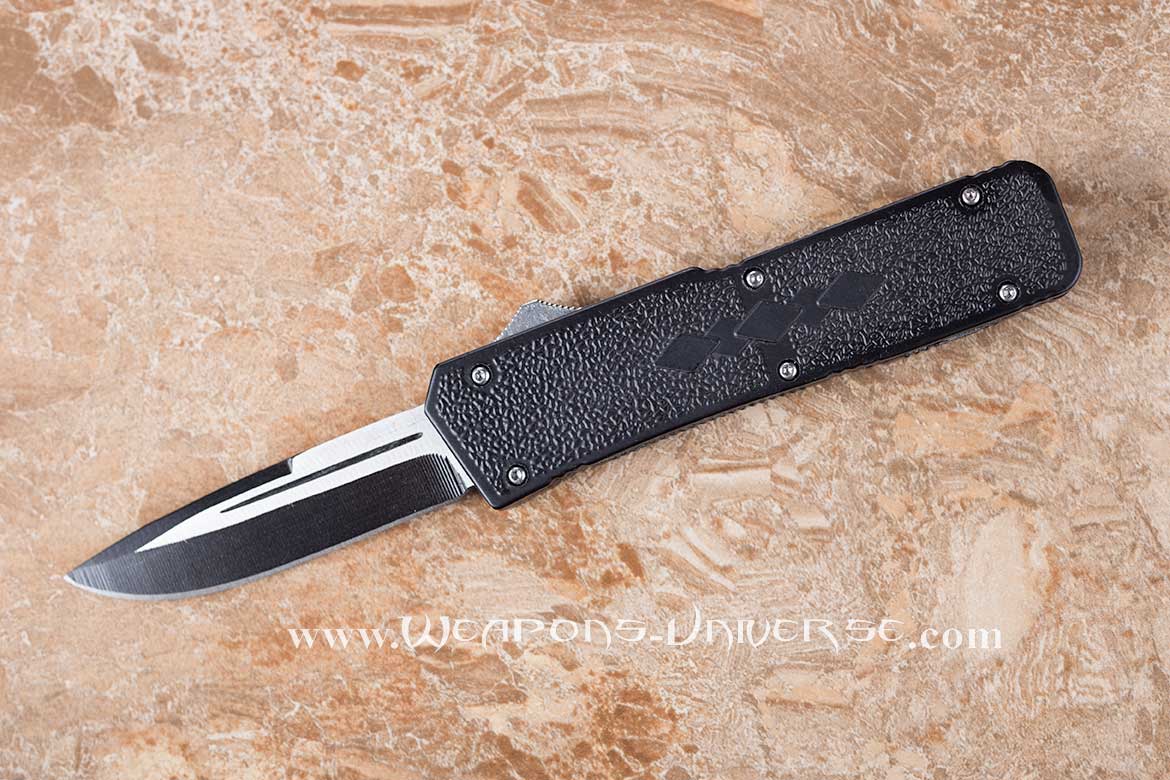 Black Diamonds OTF Automatic Knife
Black Diamonds OTF Automatic Knife. Part of our heavy duty series, stronger and better than our standard OTF auto knives. Black stainless steel blade with a strip of silver with blood groove. Rigid textured grip handle with 5 embossed black diamonds on both sides. Fully automatic. Just push (slide up) on the metal trigger on the spine of the handle and watch this blade spring out within a split second. Just slide the button again backwards to retract the blade into the handle lightening fast. The handle features an all black steel finish with six hex screws and finger grips on the spine. This superb knife comes equipped with a solid stainless steel belt clip, making this knife easy to carry. Overall Length is 8.5 inches. Also included is a FREE nylon carrying case with belt loop.
Black Diamonds OTF Automatic Knife
You Save $18.00 (31% OFF)
Please choose a different item.