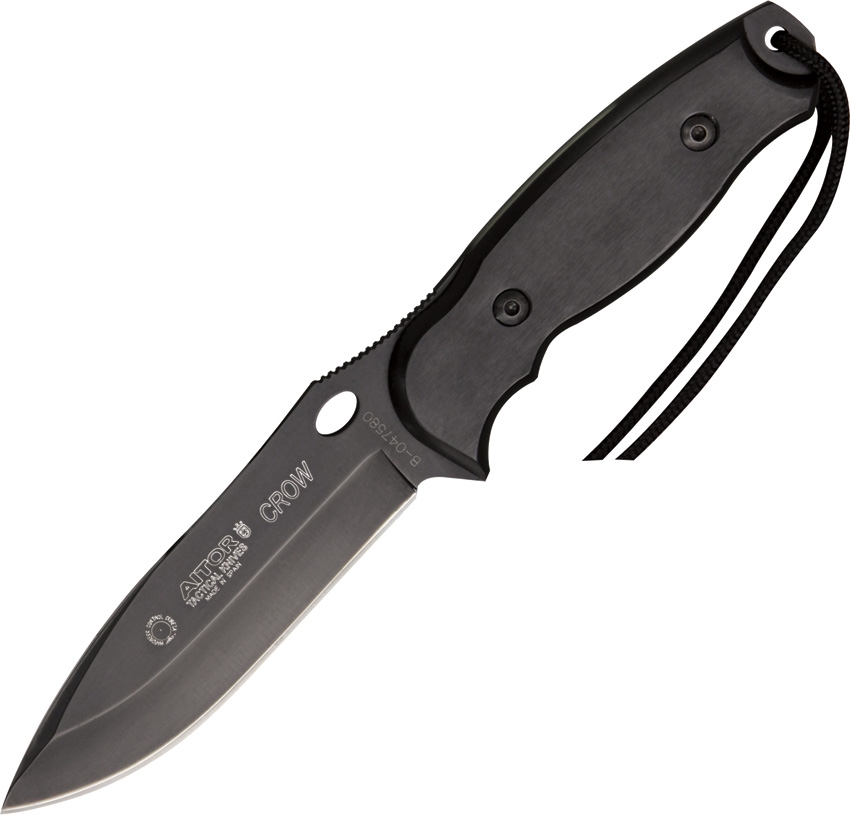 Aitor AI16129 Crow Knife. 9 1/4" overall. 4 1/2" black coated stainless blade with lashing hole and thumb ridge. Full extended tang with black nylon lanyard. Black fenolgraf handles. Embossed black leather belt sheath with leg ties.
Special Order, please allow up to 2 weeks for delivery!
You Save $83.00 (49% OFF)
Please choose a different item.