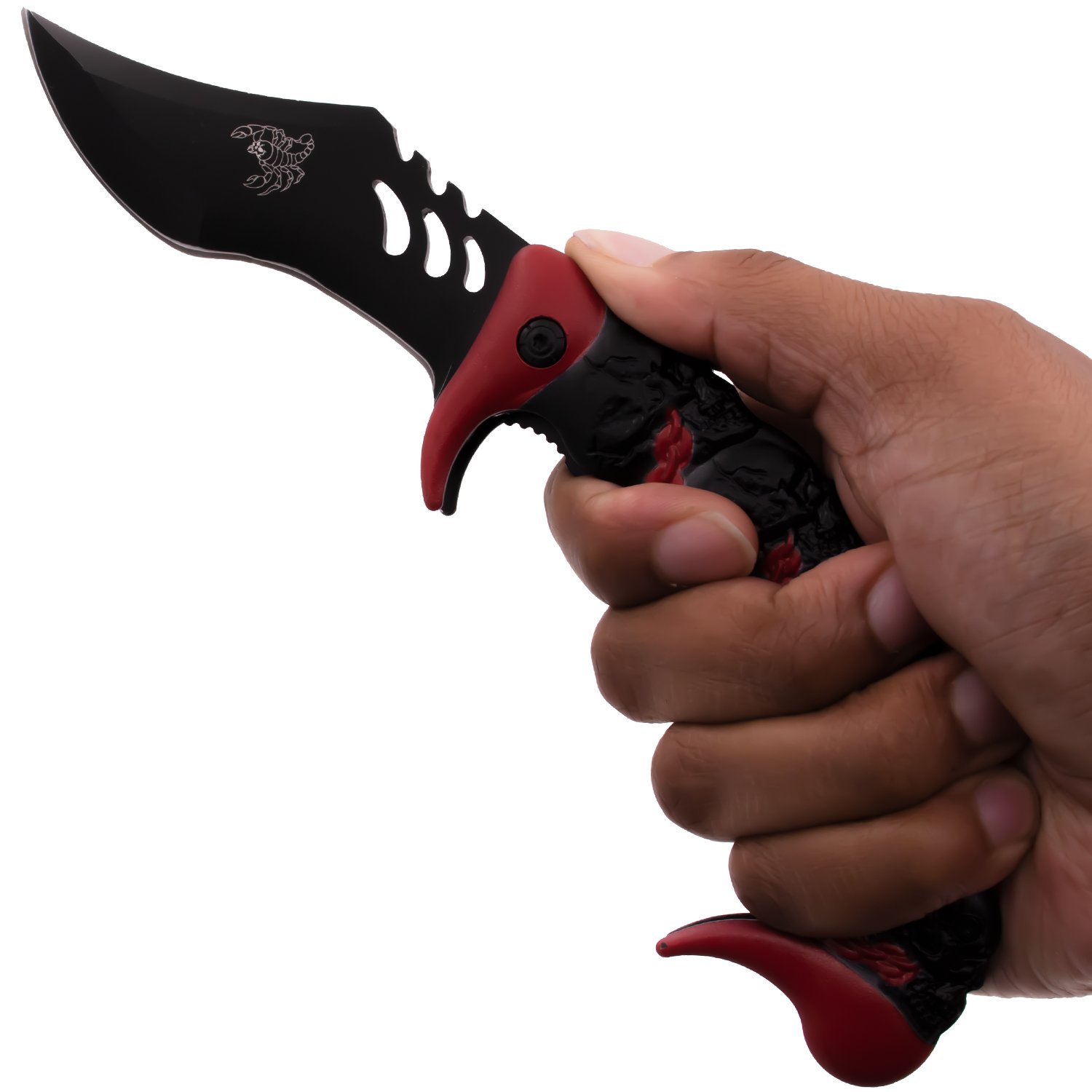 Tiger USA Spring Assisted Scorpion Singer Knife Red
Product Features
Scorpion stinger-shaped handle

1065 Surgical stainless steel blade
Razor sharp blade

Ergonomically designed handle with comfortable grip

Awesomely designed knife!

Product Description
Flick out the spring-assisted blade. The stainless steel blade is razor sharp. The entire knife has a stainless steel liner lock mechanism. The blade swings out with speed. The hilt features an amazing design around the steel frame.

Tiger USA Spring Assisted Scorpion Singer Knife Red