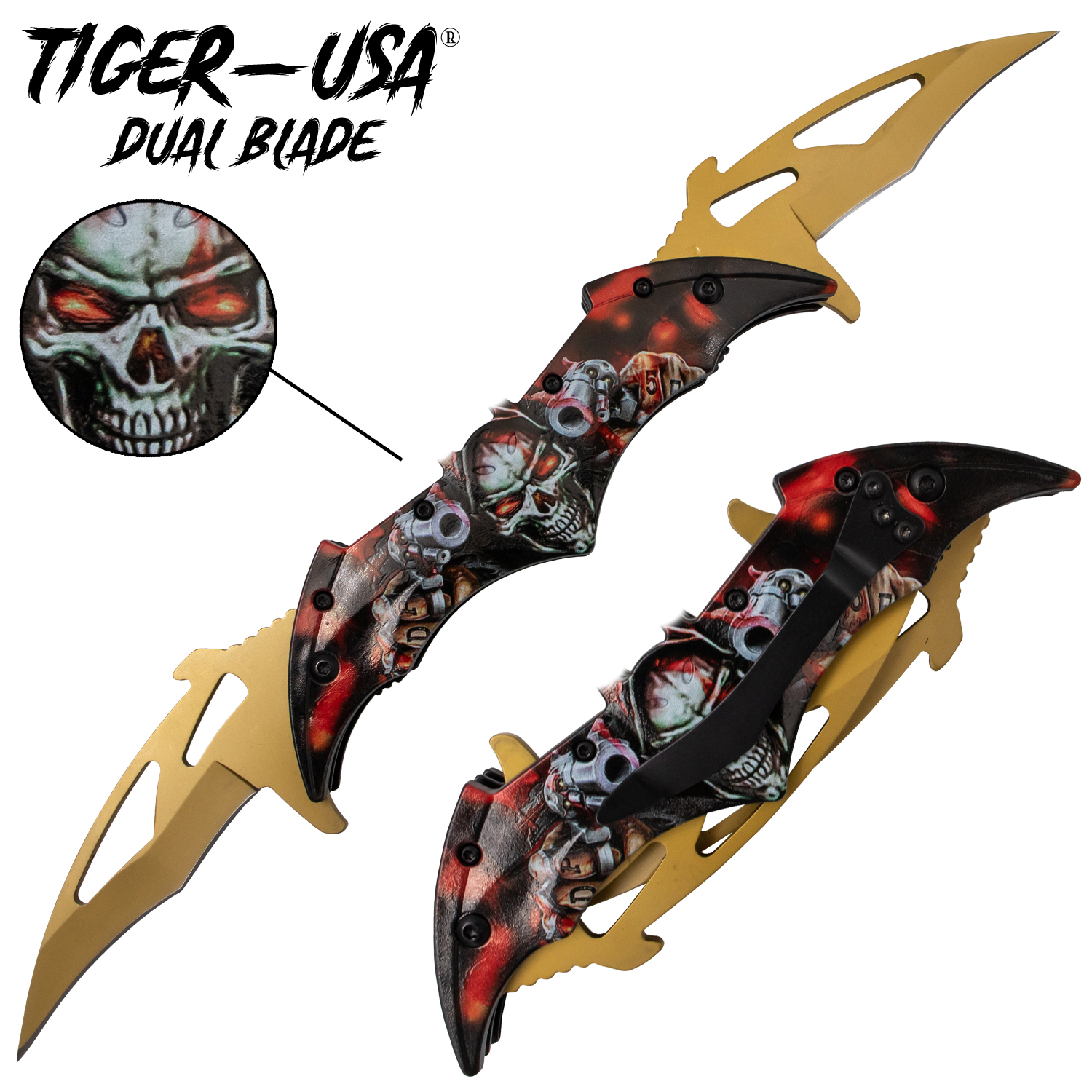 Tiger USA Dual Blade Trigger Action Knife Skull Gunner
Product Features
12.25 inch overall length fully opened

Two 1065 German surgical steel blades - 3.25 inch blades

Steel belt clip on hilt - 5.75 inch handle length

Razor sharp blades out the box - Textured thumb ramps on each blade

Weighs 6.4 ounces

Product Description
"Double double toil and trouble!" The Tiger-USA name is synonymous with great value and great quality. This trigger action knife is no exception to that perception. The handle is designed to provide a comfortable fit and attract attention. It is shaped like a winged creature of the night and features detailed graphics on each side. There are two flippers to shoot out the 1065 German surgical steel blades. The awesome handle also includes a solid steel belt / pocket clip. The German blade is super sharp and the handle covers a steel liner frame. This knife WILL cast a spell on whomever beholds it- can you resist?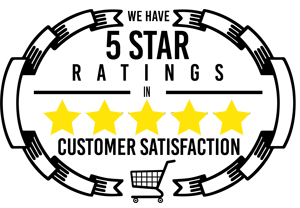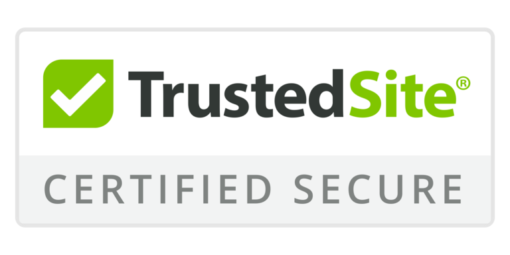 Tiger USA Dual Blade Trigger Action Knife Skull Gunner
Please choose a different item.