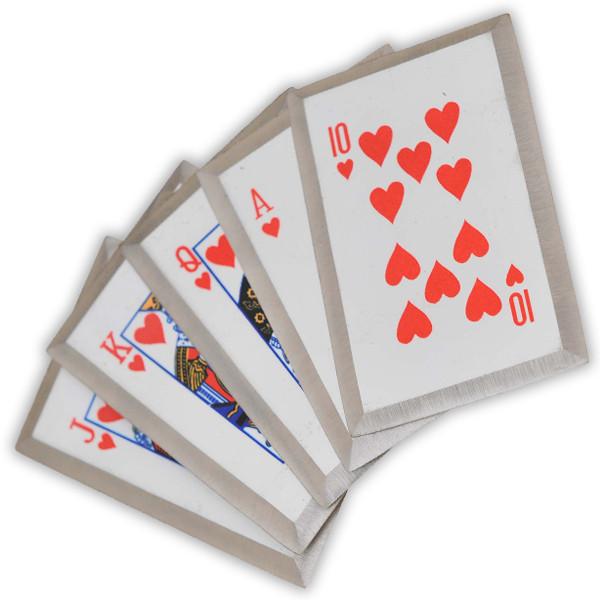 ROYAL FLUSH Red 5 Piece Throwing Card Set
Product Features
Panther exclusive
Throwing cards-- not stars!
ROYAL FLUSH 5 piece set
Razor-sharp
Beautifully made
Includes free nylon case
Product Description
These are a Panther exclusive: throwing cards-- not stars, cards. Get your hands on these hot selling beauties before supplies run out. If the legality of throwing stars is kind of questionable-- why not consider some cards. Our beautifully made and designed throwing cards are razor-sharp and stick into any target or bulls-eye you aim at. Get yours today. Something this good isn't around forever.
ROYAL FLUSH Red 5 Piece Throwing Card Set
Please choose a different item.