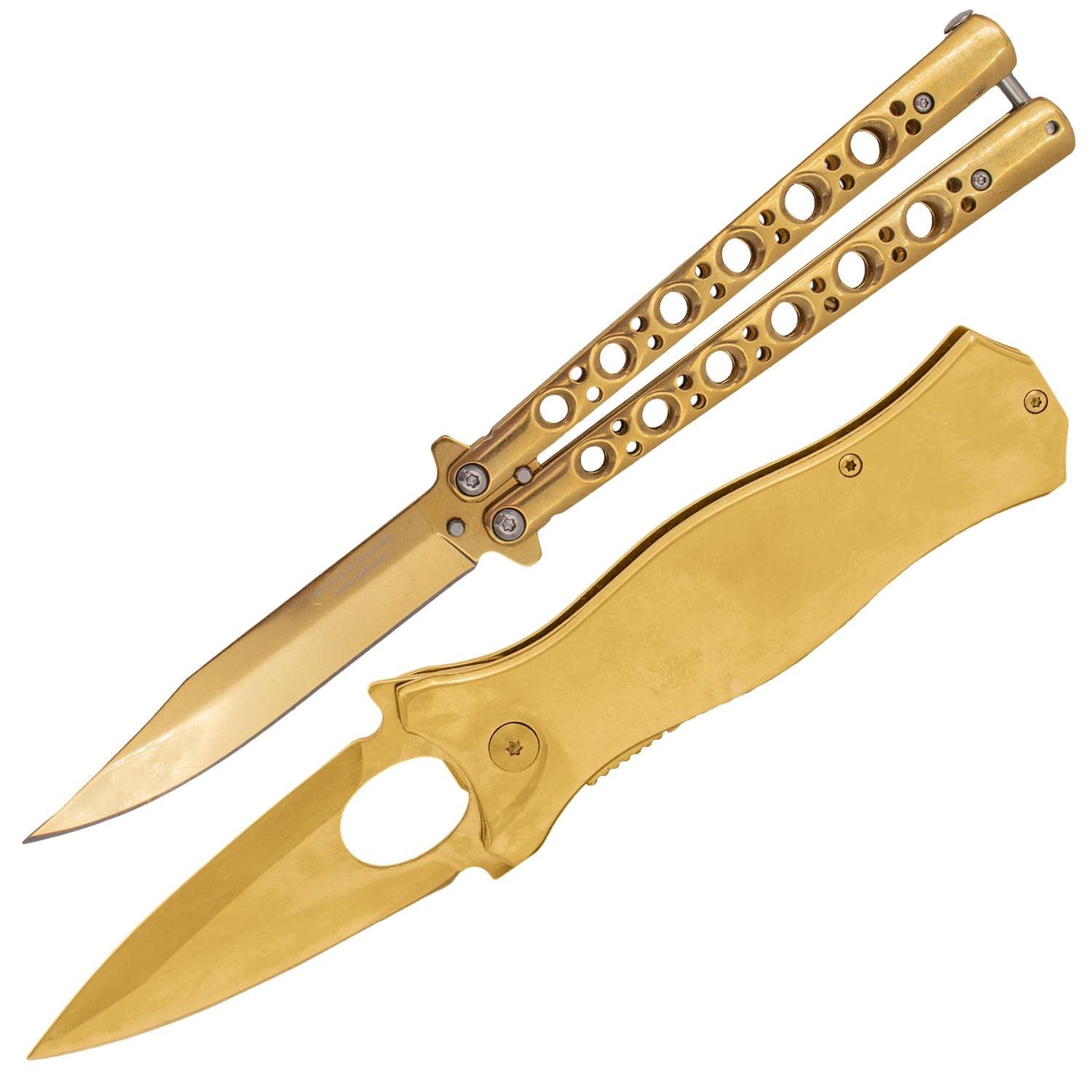 Gold Balisong and Assisted Knife Set
Balisong: Weighing in at 4.5 ounces, this beast sports a drop point blade of 1065 German surgical steel. Each of these knives are handcrafted and made with solid durability.The handles are 5.2 inches and the blade 4.2 inches. Get your hands on this guy now and add a great butterfly to your collection or start a new one! Spring assisted knife: Product Features - 8 inch overall length, 1065 Surgical stainless steel blade, Razor sharp blade - Ergonomically designed handle, Multiple uses for this tactical tool Product Description Flick out the spring-assisted blade. The stainless steel blade is razor sharp and in the tradition of pocket knives the handle has a belt clip. The handle is also made of a stainless steel frame and the entire knife has a stainless steel liner lock mechanism. The blade swings out with speed. The hilt features an amazing design around the steel frame. Capture the essence of your personality with this beautifully designed knife.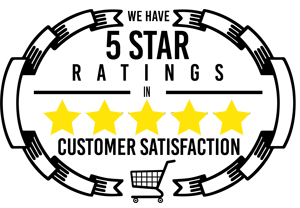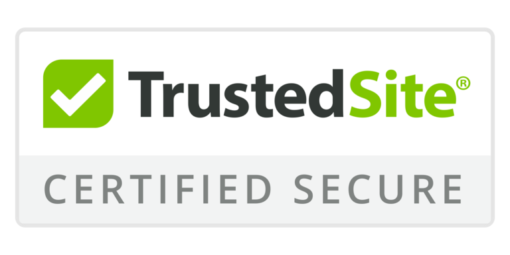 Gold Balisong and Assisted Knife Set
Please choose a different item.