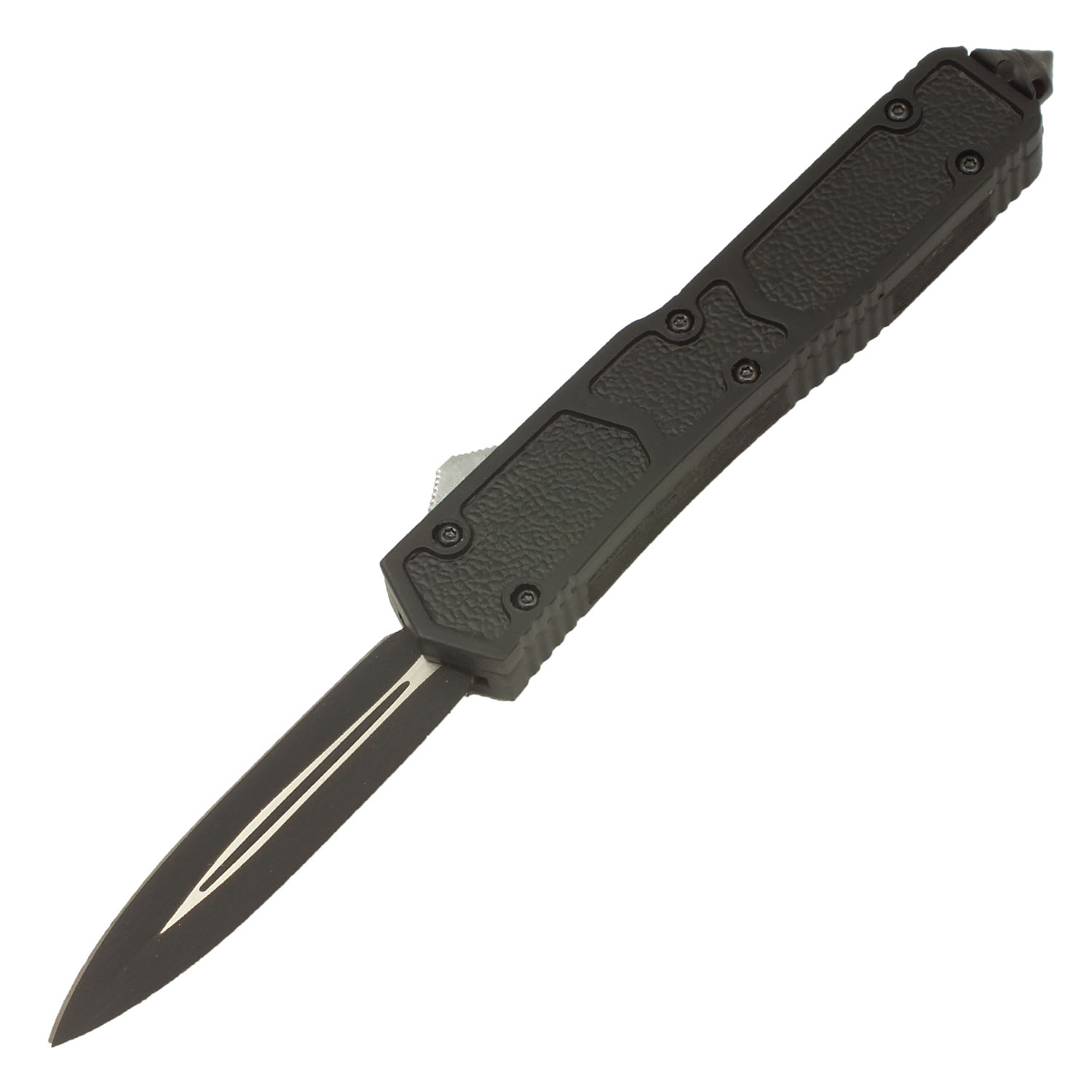 Black Night OTF Easy Grip Backswitch Black Blade Knife
The Black Night OTF Black Stiletto Blade Knife is built with form and fucntion in mind. This knife is comfortably light weight, under 6oz, and the handle high quality textured metal. The two toned black and silver blade is a stiletto style blade and is razor sharp. Along with superior strength, durability, and will maintain its lightning fast opening and closing. This Knife is made of 440 stainless black steel and the handle is solid metal. The knife comes with a window breaker base and belt clip, along with high quality canvas sheath for easy carry and storage. The blade is razor sharp to the touch and guaranteed to last.
Black Night OTF Black Stiletto Blade Knife
You Save $20.00 (50% OFF)
Please choose a different item.