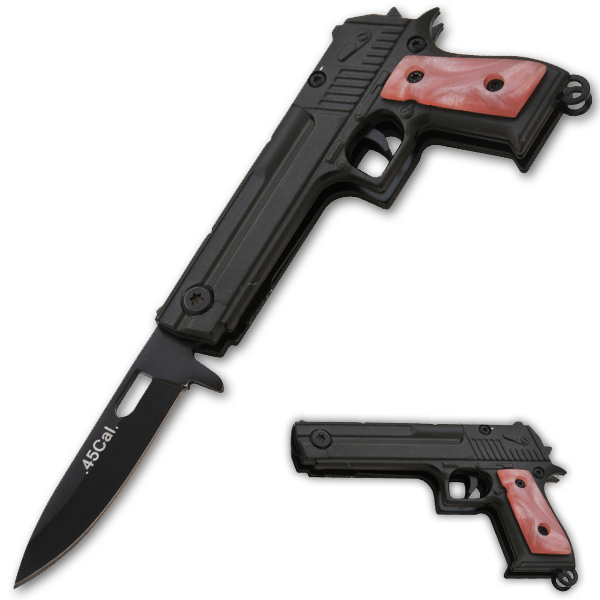 0.45 Cal Spring Assisted Knife, Pink Pearl
0.45 cal spring assisted knife, pink pearl. What can you say about this knife? Well, here are a few things. For one, it's extremely lightweight and easy to carry. The handle is shaped like a .40 Cal pistol and features pearl and wooden inserts. The detail on the handle is so intricate it resembles the actual pistol so much, gun lovers of all ranges would be impressed with it. The novel knife is a sure to be a hit with anyone who wants a perfectly functional knife but with a sense of unique flair. Let this knife show everyone how different you are and of course, how gun savvy.
Realistic pistol-shaped handle
Razor sharp, aerodynamic, Trigger Action blade
5.5 inch overall length
2.5 inch blade - 3 inch handle
Lightweight knife only 2.7 ounces
0.45 Cal Spring Assisted Knife, Pink Pearl
Please choose a different item.