Constantine Brass Knuckles
---
Hell wants him. Heaven won't take him. Earth needs him...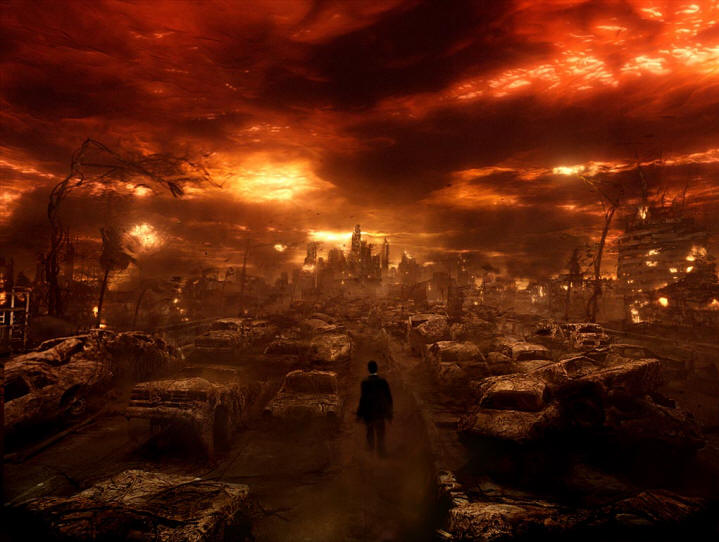 "Fiat iustitia, et pereat mundus"... Let there be justice, though the world perish.
Constantine brass knuckles movie replicas of the ones used by John Constantine, played by Keanu Reeves, made by Dark Rift Armory. The story of irreverent supernatural detective John Constantine, who has literally been to Hell and back. When Constantine teams up with skeptical policewoman Angela Dodson to solve the mysterious suicide of her twin sister, their investigation takes them through the world of demons and angels that exists just beneath the landscape of contemporary Los Angeles. Caught in a catastrophic series of otherworldly events, the two become inextricably involved and seek to find their own peace at whatever cost. The Constantine brass knuckles are actually used in a scene where John confronts half-demon Balthazar. John uses the holy brass knuckles to knock the demon scourge's face off!

Exclusive reproductions, made by our own brand Dark Rift Armory, you can't get these anywhere else. Did you know that all generic knuckles made have the same size hole for all four fingers? Stupid, right? We're the only company anywhere that makes our own knuckles with different size holes to perfectly fit the hand. These steel knuckles are thicker and heavier than most knuckles weighing 7.5 ounces, which is almost half a pound! Available in size medium, and the four ring sizes are approximately 12.5, 12.5, 10.5, 8.5 (index, middle, ring finger, pinky). If your fingers are bigger than this, then don't buy this "medium" size! Print the Ring size chart. Be advised, these sizes are ONLY for these Constantine knuckles, not the other knuckles on our website. There are several different colors to choose from, including new and exciting colors, gradients, and two-tones!

According to the Director's Commentary on the movie DVD, Constantine's brass knuckles are made from gold that was blessed by a bishop during the crusades.

The scene from the movie:

How's he doing it, you half-breed sh*t?! John swings the flame aside so he can KICK Balthazar against the wall. But now his WEAPON SPUTTERS. Sh*t. Charcoal hand thrusts out, bats away the shotgun and grabs John by the throat. Balthazar rises from the ashes. He may be burned, but he's one tough son of a b*tch. Balthazar slides John up a wall by his neck. John can't break his hold. He's choking, frantically rummages through his coat pockets. Comes out with those sacred GOLD KNUCKLES on his right hand. Balthazar tightens his grip and John swings, clocks him across the face. The enhanced punch sends a dizzying ripple throughout Balthazar's body. But he doesn't let go. John is choking, starts whaling on him. Again and again -- each punch weakening this demon more.

John finally gets him against the wall. Right arm's tired so he slips the gold knuckles onto his left hand, and with extreme pleasure -- continues punching away. Drives Balthazar to the floor, right to the brink of death...


Constantine Brass Knuckles:
Our Exclusive brand, you can't get these from anyone else!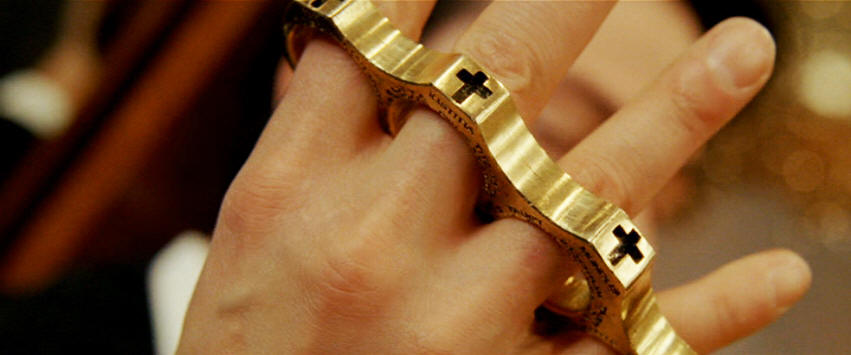 Sign Up to be Notified of new releases!
Blade Empire Club. We'll never share your address. This is an Opt-In newsletter,
this means you will be able to remove your subscription at anytime.
You will be able to select the brass knuckles category on the next page: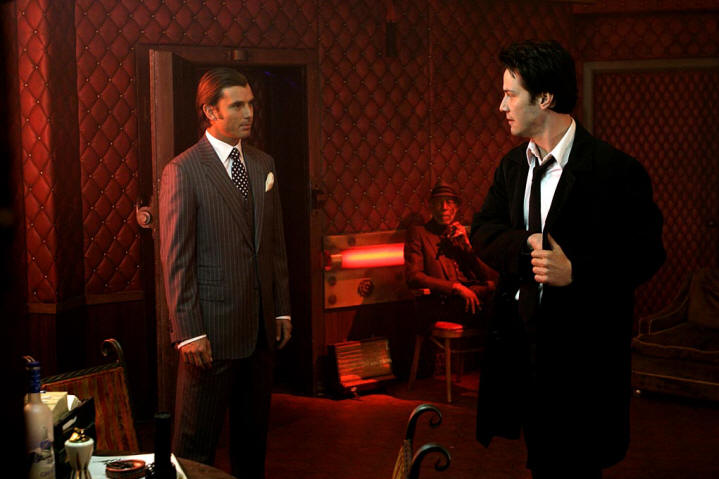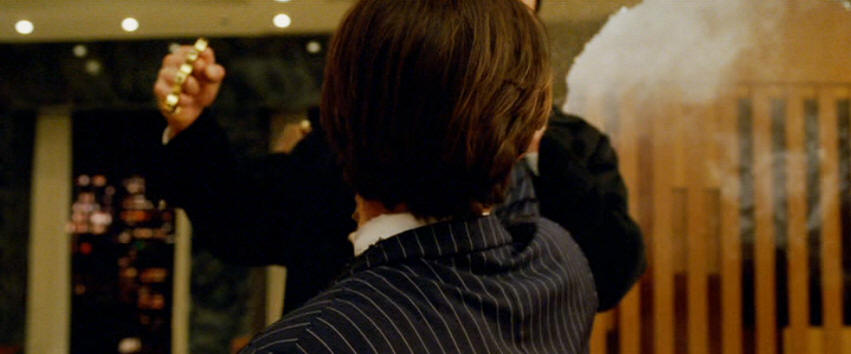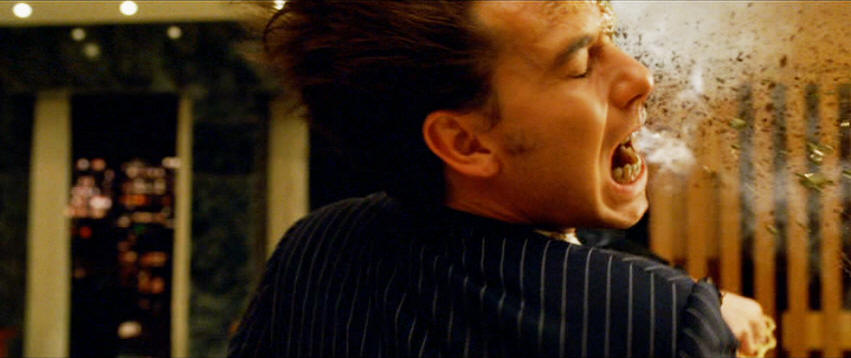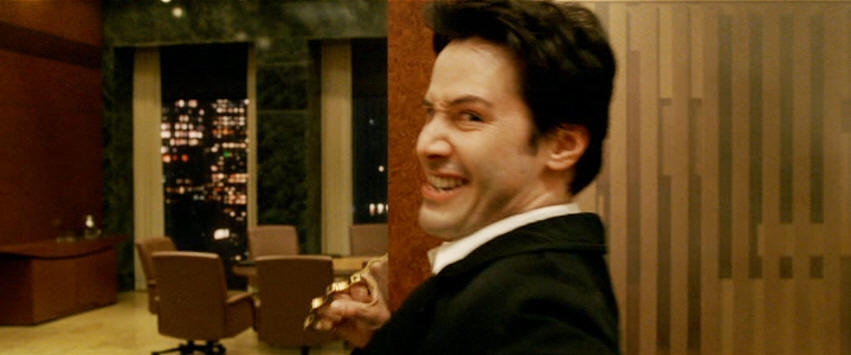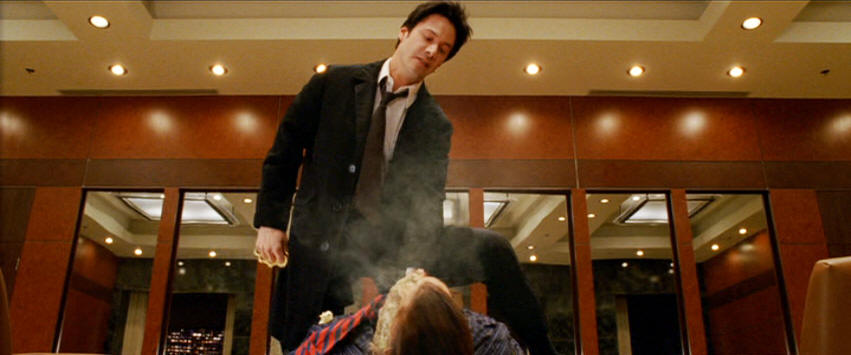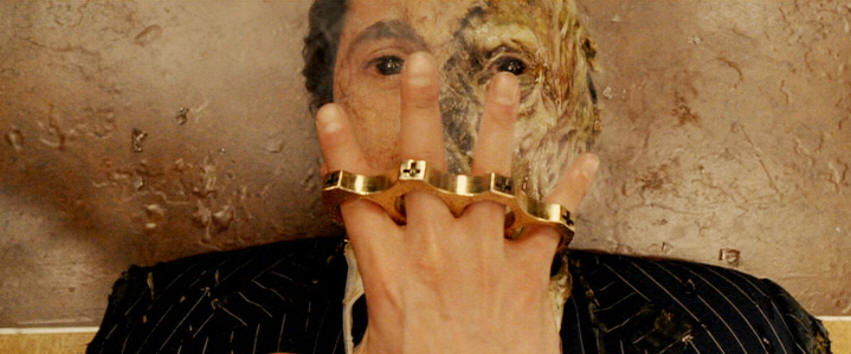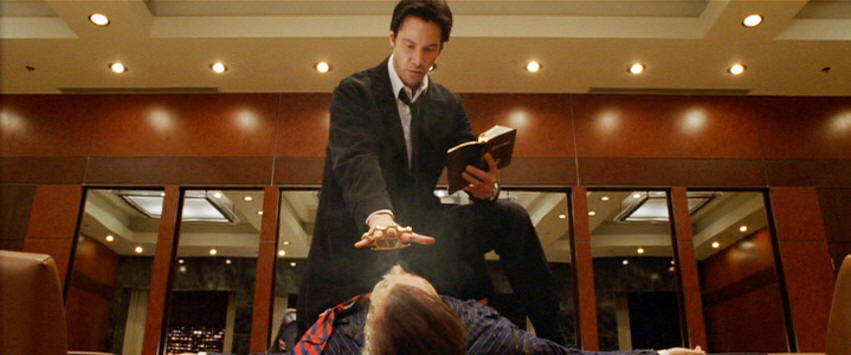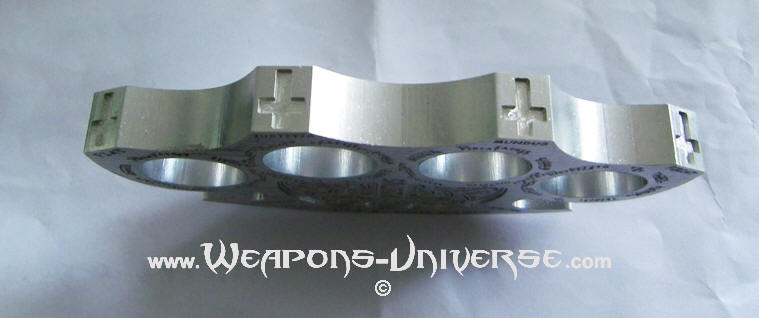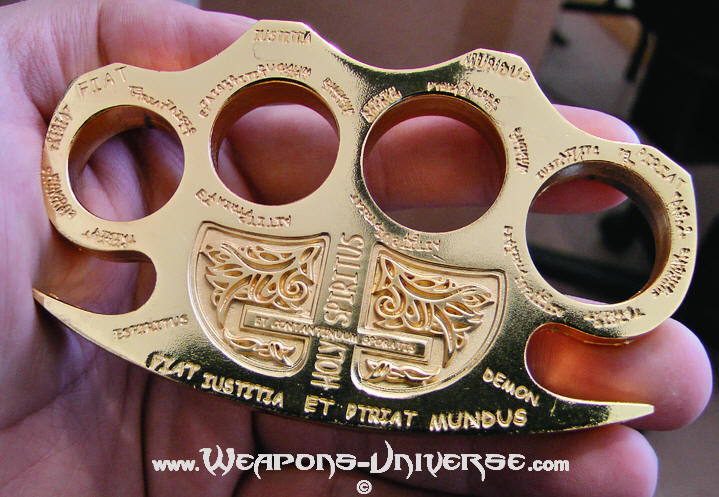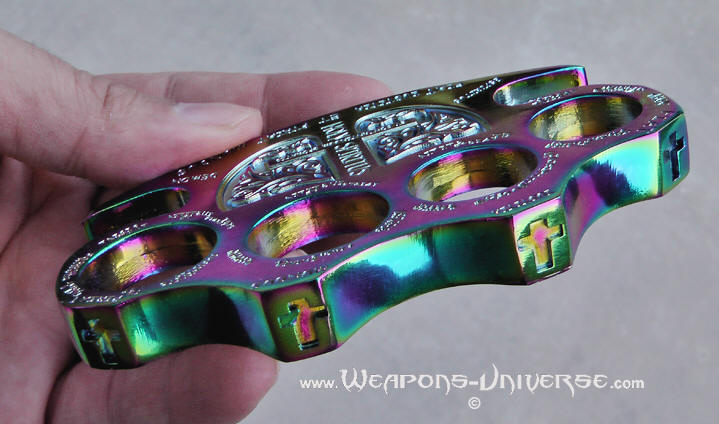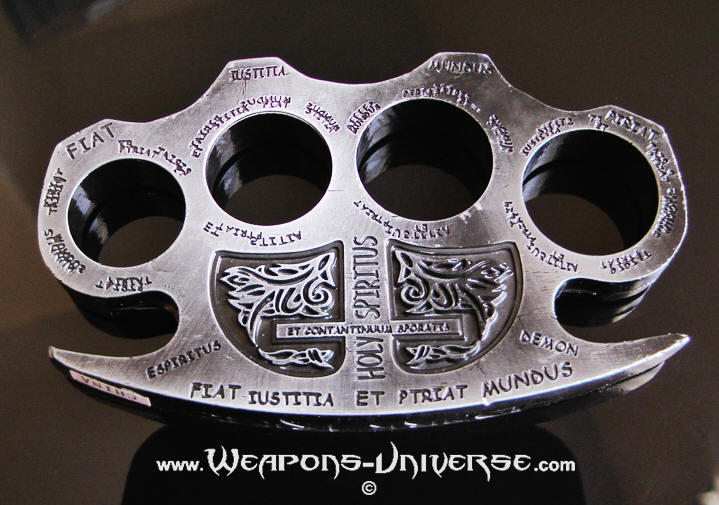 Constantine Movie Trailer:

[an error occurred while processing this directive]