Nunchucks, Rubber, Golden Dragon, Red, Chain
---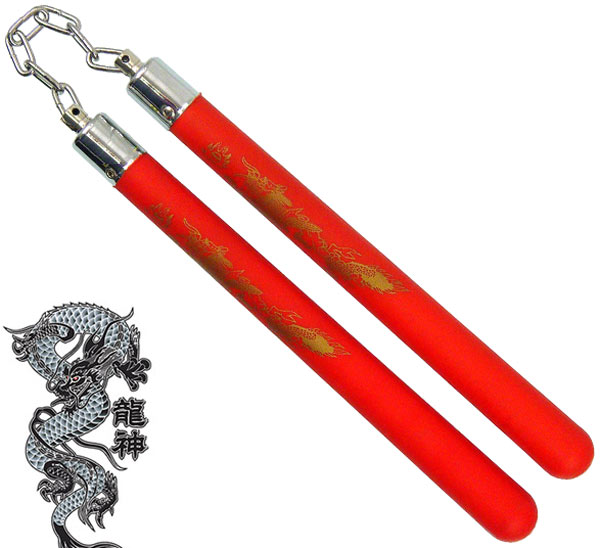 Beautiful solid hard rubber nunchucks with swivel ball bearing chain for easy spinning, red, with golden dragon emblems design on each handle. Very durable and fun to spin, great for practice and training - a step up from the foam nunchucks. 12 inches long with a chain length of 5.5 inches.
Nunchucks, Hard Rubber, Golden Dragon, Red, Chain
Model #NC-262-RD
Retail Price: $17.95
Sale Price: $11.95
You Save $6.00 (33% OFF)
SOLD OUT!
Please choose a different item.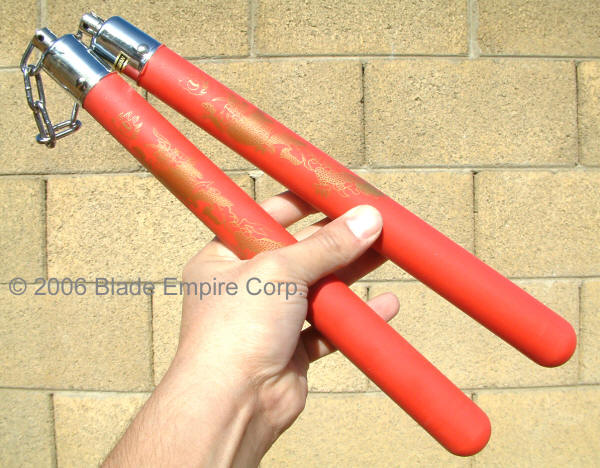 [an error occurred while processing this directive]