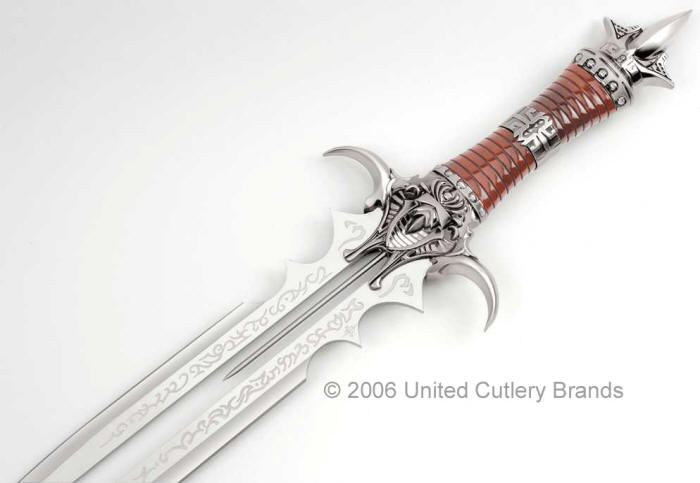 KR0026 Avaquar Dagger. Individually serialized. Solid metal handle parts, antique metal finish
Imitation amber grip 10-1/2" 420 stainless steel blades, embossed runes
20" overall length. Wood display plaque. Black and white art print & certificate of authenticity

Kit Rae name, signature, & logo are registered trademarks of Kit Rae. Avaquar is a trademark of United Cutlery Corp.

Kit Rae's knives, swords, and statues are exclusively manufactured by United Cutlery Brands, makers of high quality adult collectibles. Beware of counterfeits; always look for the Kit Rae insignia and/or logo on the product to ensure an authentic issue.