Fang of Baelin, Special Edition, Aluminum Handle, Plain
Retail $49.50 Sale Price - $33 - You Save $16.50 (33%) OFF
---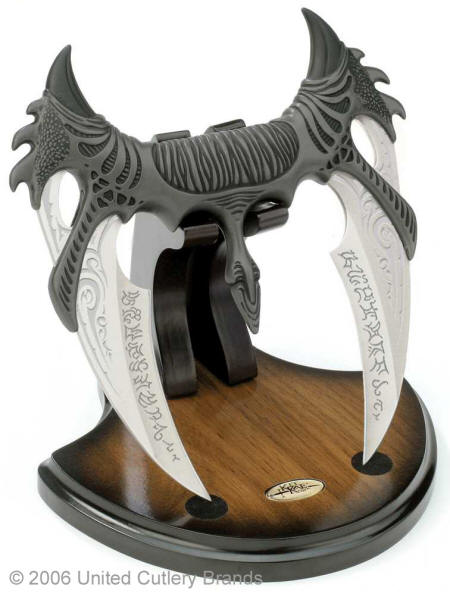 Features a 4.88 in. 420 stainless steel plain blade deeply etched with ancient runes on each end of a 7.75 in. aluminum metal handle. Comes complete with a black and white art print, a certificate of authenticity, and a 7.13 in. x 7.13 in. x 5.50 in. solid wood display all in a two-piece box.


Fang of Baelin, Special Edition, Aluminum Handle, Plain
Model #KR-0003SE
Retail Price: $49.50
Sale Price: $33 - You Save $16.50 (33%) OFF
SOLD OUT!
Please choose a different knife.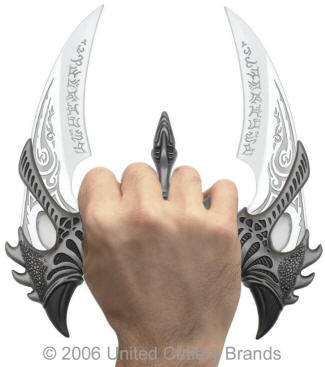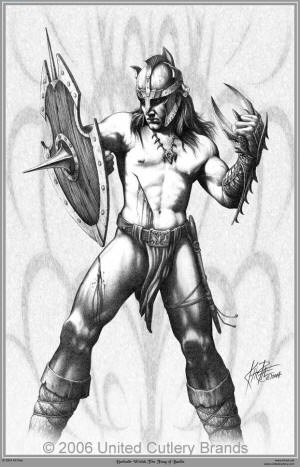 [an error occurred while processing this directive]