Heavy Bowies, Black Kraton G Handle, Plain, 12.63"
Retail $66.08 Sale Price - $54 - You Save $12.08 (18% OFF)
---


Extra-thick blades measuring .236" (6mm) make these knives almost as rugged as pry bars. The Heavy Bowies will perform well at chopping, digging, cutting, and in other tough applications. Blade length 7-3/8", Overall Length 12-5/8".
Heavy Bowies, Black Kraton G Handle, Plain, 12.63"
Model #KB-1276
Retail Price: $66.08
Sale Price: $54 - You Save $12.08 (18% OFF)
SOLD OUT!
Please choose a different knife.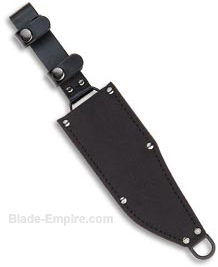 [an error occurred while processing this directive]