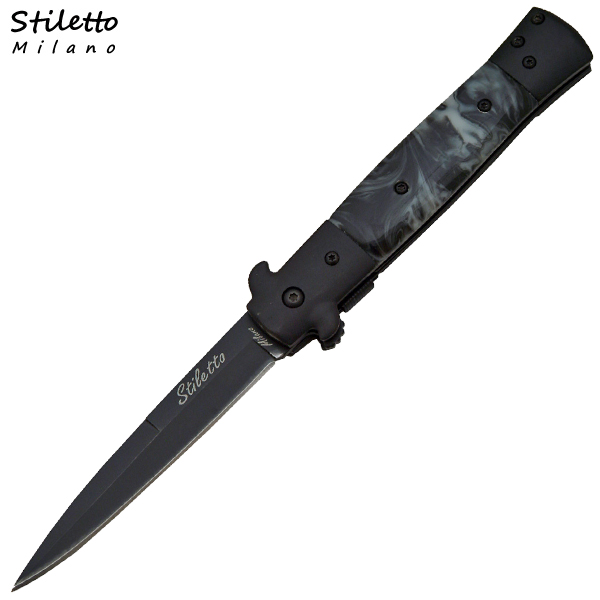 Stiletto Godfather Knife Black and White
Stiletto godfather knife black and white. This a great knife by Tiger-USA. This is the original company of the Tiger-USA knife. We have been the makers of Tiger-USA knives for almost a decade and continue to provide our clients with the highest quality Trigger Action Knives out there. This particular model is part of the I-30 series and features an overall length of 9 inches. The blade is about 4 inches in length while the handle features beautiful black and white pearl. The back of each Tiger-USA knife features a free pocket clip so you can carry around your godfather stiletto (style) knife where ever you please. Get yours today and represent Tiger-USA.
9 inch overall length.
Blade has half-serration.
Blade made of surgical steel.
Comes with free belt clip.
Convenient to carry in your pocket with included clip.
Stiletto Godfather Knife Black and White
Please choose a different item.